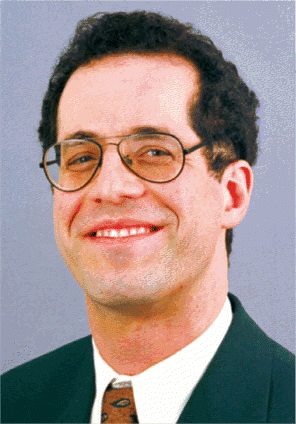 I don't know that it's really going to teach us that much about the inner ear, per se, but it could explain a lot clinically. It could be that a lot of people [with abnormal ECoG readings] didn't have Ménière's disease, they really had this.
-Jay T. Rubinstein, MD, PhD
Study Results
The patients in the study were typical SSCD patients, with typical air-bone gap readings-the largest gaps were at lower frequencies.
The VEMP readings were also typical-an average of 68 dB in the ears with SSCD, compared with an average of 82 dB in the ears that were not affected.
On ECoG tests, the average score for ears with the disorder was 0.77. The six ears without it had lower scores-three lower than 0.4 and two at 0.41 and 0.45.
One ear had a relatively high reading-0.65-but the researchers found with CT scans that the bone overlaying the canal was thin on that side.
The SP/AP ratios improved after surgery, according to the records from the four patients for which those pre- and post-scores were available.
One patient's ratio dropped from 0.62 to 0.25, another dropped from 0.84 to 0.36, another fell from 0.56 to 0.32, and sanother from 1.48 to less than 0.1.
ECoG was continuously performed during the canal-occlusion procedure for one of the patients. The results show a steady improved as it was performed-scores fell at one point from 0.86 to 0.69 to 0.68 before the occlusion then moved to 0.2, 0.28, and 0.32 afterward.
The VEMP thresholds also improved, rising an average of 17.5 dB in the four patients for whom pre- and post-procedure readings were available.
Implications of the Results
Dr. Arts said he hopes the findings leads to better understanding of the disorder. I'm really hopeful that this helps us understand what we're measuring in electrocochleography and that it will help us understand what's really going on in SSCD, he said.
But he hopes there's a more basic scientific benefit as well. I hope it will lead to a better understanding of the physiology of the inner ear, he said.
Jay T. Rubinstein, MD, PhD, Professor of Otolaryngology and Bioengineering and Director of the Virginia Merrill Bloedel Hearing Research Center at the University of Washington, said the study will have an immediate effect at his clinic.
He said he is going to start performing ECoG tests on all patients undergoing procedures for SSCD, because it seems to be a reliable indication that the procedure has been successful.