Trial Basis
In his practice, Dr. Friedman recommends a two-week trial of CPAP on a temporary basis, explaining to patients that they have other options if CPAP doesn't work. He lists the reasons to try CPAP, emphasizing that this treatment should allow them to sleep and that this approach to sleep apnea is risk-free.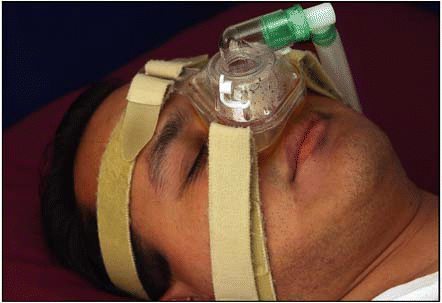 click for large version
Figure. Educating patients about CPAP and getting them to try it out gradually can help gain acceptance.
"You should assume that patients may not choose CPAP, but before they choose another option, they should be encouraged to try CPAP as a temporary measure," he said. "The Center for Medicare and Medicaid Services [CMS] guidelines state that surgery should not be attempted unless patients have failed CPAP; surgery is not reimbursed unless patients have tried CPAP first. I never perform surgery without a trial of CPAP first," Dr. Friedman said. | ← Previous | | | Next → | Single Page