While hospitals get most of their uncompensated care reimbursed by public sources, private philanthropy covers between 1% and 3% of direct patient care.
Private Foundations
Private foundations leave the nuts and bolts of delivering charity care mostly to physicians and hospitals. Large permanently endowed foundations tend instead to underwrite policy research and provide seed money and larger grants for service delivery experiments and infrastructure development. Some of the largest foundations devoted to health care and their top funding priorities are:
Henry Kaiser Family Foundation, Menlo Park, CA: $550 million in assets; $899,300 total giving (2005). Funding supports: Medicaid/SCHIP, Medicare, costs/insurance, the uninsured.
Robert Wood Johnson Foundation, Princeton, NJ: $9.367 billion in assets; $346 million total giving (2005). Funding supports: Addiction prevention and treatment, building human capital, childhood obesity, disparities.
The Commonwealth Fund, New York, NY: $701 million total assets; $17 million total giving (2005). Funding supports: High-performance health system, special populations, international health policy and practice, communications.
MetLife Foundation, Long Island City, NY: $149 million total assets; $30 million total giving (2005). Funding supports: Alzheimer's and aging, parenting skills, healthy habits, HIV/AIDS awareness.
W.K. Kellogg Foundation, Battle Creek, MI: $7.8 billion total assets, $253 million total giving (2005). Funding supports: Improving individual and community health, improving access and quality, vulnerable populations, resource mobilization.
These giants are considered value-added foundations, as opposed to hands-off smaller charities that, in essence, make grants directly to recipients. The value-added foundations have professional staffs and leaders who communicate publicly, manage grant programs, provide consultants, and promote their own initiatives.
For example, the Robert Wood Johnson Foundation recently made $3 million available to health care organizations and community organizers to promote events for Cover the Uninsured Week (CTUW), which began on April 23. CTUW had a Web site, e-mail newsletter, and materials on sponsoring a media event. The campaign focused attention on uninsured children and Congress' deliberations over renewing funding for the State Children's Health Insurance Program. CTUW enlisted physician groups such as the American College of Emergency Physicians, whose president, Brian Keaton, MD, said: One of the most heartbreaking sights in an emergency department is a very sick child whose illness could have been prevented or treated before it became an emergency.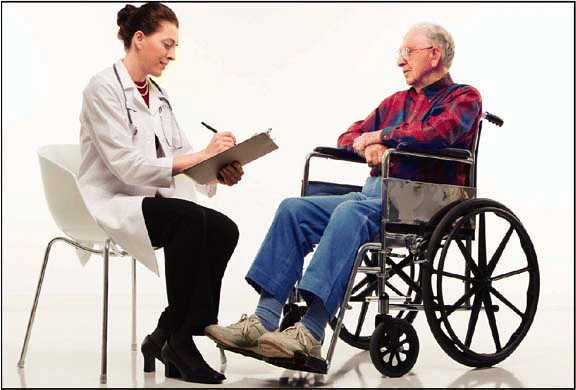 click for large version
Figure. Private physicians often offer care to the uninsured, although the percentage of physicians who do so has been dropping.
The Uninsured Contribute
Not all uninsured people are indigent; many willingly pay out-of-pocket for needed services rather than paying for high-deductible insurance policies. Health Affairs estimated that out-of-pocket payments by the uninsured were $14.1 billion in 2000 ($16.5 billion in 2007 dollars). John Graham, director of health care studies at the Pacific Research Institute, says that bullying the uninsured to make them buy insurance will not solve the problem. The Tucson-based American Association of Physicians and Surgeons estimates that the uninsured pay about $60 billion in additional income taxes by forgoing the tax breaks for health insurance, more than the $43 billion in uncompensated care delivered annually.