PHOENIX-Cysts on vocal folds can be tricky lesions to tackle-more challenging than many otolargyngologists might think, a panel of experts said here.
Healing after surgery can be difficult to forecast, and the effects on the voice can be similarly hard to pin down until after surgery. Even determining whether a lesion is, in fact, a cyst, or whether it should be considered and handled as a polyp or a pseudocyst, is not always clear-cut, the panelists agreed during a discussion at the 89th Annual Meeting of the American Broncho-Esophagological Association, held as part of the Combined Otolaryngology Spring Meeting.
The panel was moderated by Jamie A. Koufman, MD, Director of the Voice Institute of New York. She was joined by Robert H. Ossoff, MD, Executive Medical Director of the Vanderbilt Voice Center; Gayle Woodson, MD, Chair of the Otolaryngology-Head and Neck Division at Southern Illinois University; C. Blake Simpson, MD, Director of the University of Texas Voice Center; and Michael Pitman, MD, Director of the Voice and Swallowing Institute at the New York Eye and Ear Infirmary.
Dr. Koufman said that cysts deserve more attention than many otolaryngologists give them. It seems to me that cysts have always been more challenging than people give them credit for, she said.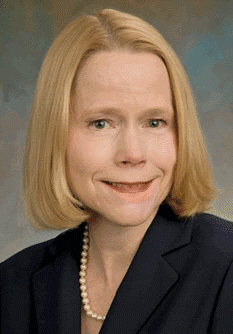 Not every cyst has to be taken out. Just because you have a cyst there, it doesn't have to be taken out. The patient has to be ready to take the risk of having his voice be worse in order to undergo the surgery. So the symptoms have to be enough to risk that.
-Gayle Woodson, MD
Preoperative Preparation
Dr. Koufman asked the panel how they go about preparing their patients for cyst surgery. How many of your patients that you're treating and you're going to treat surgically do you cover with antireflux treatment in the perioperative period? she asked. Do you treat everyone and, if so, aggressively? Or is that not important to you?
Dr. Pitman said he would give his patients proton pump inhibitors (PPIs) for reflux if there's any risk at all. He said that moderate to severe inflammation would be a contraindication to surgery. Dr. Woodson said she would also use PPIs.
Dr. Simpson said many of the patients who come to him are already being treated for reflux and that he rarely has to start them on the medication. I spend more of my time getting them off PPIs, he said.