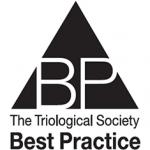 TRIO Best Practice articles are brief, structured reviews designed to provide the busy clinician with a handy outline and reference for day-to-day clinical decision making. The ENTtoday summaries below include the Background and Best Practice sections of the original article. To view the complete Laryngoscope articles free of charge, visit Laryngoscope.
Background
Each year in the United States, approximately 250,000 patients are faced with a challenging situation regarding the periprocedural management of their anticoagulation and antiplatelet medications. The most common of these medications include aspirin, warfarin, and clopidogrel. However, several new oral anticoagulants including rivaroxaban, apixaban, and dabigatran, among others, have emerged. Head and neck cancer surgeries are considered high-risk bleeding procedures, and thus, the decision to resume these medications following surgery must be made thoughtfully. Several studies have demonstrated an increased risk of venous and arterial thromboembolism during lapses in these medications. Conversely, earlier resumption of these medications can increase the risk of postoperative hemorrhage and hematoma. The development of these complications in a patient who has undergone major head and neck surgery can be a significant setback and may result in prolonged hospitalization, airway distress, wound complications, and need for transfusions. Currently, clarity is lacking among head and neck surgeons regarding the optimal timing of restarting anticoagulation following head and neck surgery. Thus, we sought to review the existing literature addressing periprocedural resumption of anticoagulant/antiplatelet medications.
Best Practice
Head and neck surgeries are considered high-risk bleeding procedures. It is recommended that warfarin be resumed 12 to 24 hours after surgery; rivaroxaban, apixaban, and dabigatran can be resumed two to three days postoperatively; aspirin and clopidogrel can be resumed 24 hours after surgery (Laryngoscope. 2018;128:1025–1026).