Ask Americans if their fellow citizens should have access to health care, and they will shout a resounding yes. Ask them what they are willing to pay or give up so that others may have such coverage, and most whisper-nothing.
This is because middle-class voters are accustomed to getting American-style on-demand health care at a fraction of its actual cost. Despite such contradictory thinking, health care is a hot issue in the 2008 presidential race because of broad frustration with the current system, steadily rising costs, approximately 47 million uninsured people, and concerns about the employer-based insurance system's future.
Both Senators John McCain (R-AZ) and Barack Obama (D-IL) propose radical changes to the health care system, each demanding a different brand of sacrifice. In essence, Mr. Obama would add new entitlements costing at least $155 billion, a Medicaid- or Medicare-like plan for anyone who wants it, and expanded State Children's Health Insurance Program (SCHIP) and Medicaid. Mr. McCain's market-based approach would tax employer-sponsored health care benefits, offset by a $2500 tax credit for individuals and $5000 for families, and open the insurance market to competition.
The Republican's plan is consumer-driven: Make people aware of how much health care costs, and hope they spend their dollars wisely. Executives with gold-standard plans and millions of union members who traded generous health benefits for wages will be taxed on their health benefits' value above the allowable credit. They don't like it. The Democrat's proposal to add costly new entitlements to Social Security, Medicare, and Medicaid entitlements already straining the federal budget faces stiff opposition by taxpayers and legislators.
As for physicians, Mr. Obama's entitlements most likely would reimburse providers on Medicaid-like schedules. Mr. McCain's consumer-driven approach might encourage competitive pricing and comparison shopping. Either way, Davis Liu, MD, MBA, a Permanente Medical Group of Northern California family physician, sees nothing for physicians in either plan. He points to the danger of cutting reimbursement to providers: When United HealthCare bought PacifiCare, they cut reimbursement by 30 percent. Providers left, saying the reimbursement squeeze was too much. A big bully muscling you with volume doesn't often work with doctors.
Wishful Thinking on Saving
Expanding the number of insured people, whether through Mr. Obama's universal mandate or Mr. McCain's market-based reforms, is predicated on anticipated cost savings on $2 trillion annual spending, now consuming 16% of gross domestic product (GDP). Both candidates spout Mom and apple pie rhetoric about cost-cutting measures such as reducing unnecessary tests and procedures, more preventive care, disease management and care coordination, patient safety, quality improvement, and widespread adoption of electronic medical records. None of these are low-hanging fruit.
Policymakers' consensus on the ability to slash health costs was articulated by Federal Reserve Chairman Ben Bernanke: Improving access and quality may increase, rather than reduce, total costs. The country will either have to shrink all other government programs, raise taxes tremendously, or run up huge deficits if costs are not cut, he said. Other pundits weigh in as follows:
Popular proposals for reducing health care costs, such as medical liability reform and expanded IT, are not likely to reduce costs. Real cost containment involves real sacrifice. It may require patients to forgo certain services, and providers and insurers would have to settle for smaller incomes or profits.-Paul Ginsburg, PhD, President of the Center for Studying Health System Change
We must find ways to bend the cost curve. Otherwise, health care spending will consume our entire economy.-Max Baucus (D-MT), Chair of the Senate Finance Committee
Whether health reforms will save dollars is not so clear.-Uwe Reinhardt, PhD, Professor of Political Economy at Princeton University
The key issue in health care reform is money. Make presidential candidates explain expanded coverage based on fictitious cost-cutting estimates.-Mark McClellan, MD, PhD, Director of the Engelberg Center for Health Care Reform
(Source: Managed Healthcare Executive, July 1, 2008)
Major Issues
The candidates differ substantively and practically over the path to health care reform. In this article, ENT Today explores key components of Senators Obama and McCain's plans in depth, augmented by a summary table of other plan building blocks.
Expanding Access to Coverage
John McCain's market-based approach would tax employer-sponsored health care benefits, offset by a $2500 tax credit for individuals and $5000 for families, and open the insurance market to competition.
McCain: Remove the favorable tax treatment of employer-sponsored benefits and provide a $2500 tax credit to individuals and $5000 to families, increase individual and employer incentives for insurance coverage, promote insurance competition; and contain costs through payment changes to providers, tort reform, etc.
Possible dealbreaker: According to the Kaiser Family Foundation, the average 2007 cost of health insurance for a family of four was $12,106, of which workers paid $3281. The Employee Benefit Research Institute, in its 2007 survey of 1000 workers, found that 76% would prefer $7500 in employer-based health benefits to an additional $7500 in taxable income. When asked how much they wanted in additional taxable income to willingly give up employer-sponsored benefits, the median response was $12,000.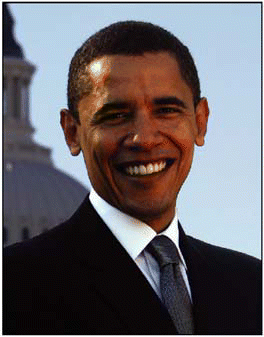 Barack Obama would add new entitlements costing at least $155 billion, a Medicaid- or Medicare-like plan for anyone who wants it, and expanded State Children's Health Insurance Program (SCHIP) and Medicaid.
Obama: Require all children to have health insurance; employers to offer employee health benefits or contribute to the cost of new public programs; expand Medicaid and SCHIP. Create the National Health Insurance Exchange (the Connector-see sidebar) for small businesses and individuals without access to other public programs or employer-sponsored coverage. Individuals could enroll in the new public or approved private plans through the Connector. The plan promises to lower premiums by $2500 for the average family of four by 2013.
Possible dealbreaker: Plan subsidies of $100 billion and $55 billion to jump-start universal adaptation of electronic medical records (EMR), repealing President Bush's tax cuts for those earning more than $250,000 to pay for new plans, provides only half the initial subsidies. Cost savings to reduce premium cost by $2500 per family is predicated on $77 billion in savings from the EMR, $81 billion from prevention and disease management programs, and $46 billion from reduced administrative costs. Such cost savings have proven elusive in the past. Growing Social Security and Medicare entitlements make a massive new entitlement problematic.
Roles and Responsibilities of Individuals, Physicians, and Other Stakeholders
The following are excerpts from the American Medical Association's questions to both candidates on how their health care platforms outline relationships among stakeholders:
Obama: Protecting and promoting health and wellness…is a shared responsibility among individuals, families, schools, employers, the medical and public health workforce, and federal and state and local governments.…Insurance companies have a critical role to play by reducing administrative costs, focusing on preventive care, issuing all Americans fair and reasonable premiums no matter any pre-existing conditions.…All of these parties must do their part, as well as collaborate with one another, to create the conditions and opportunities that will allow and encourage Americans to adopt healthy lifestyles.
McCain: Every participant in the health care system-doctors, hospitals, insurance companies, patients, drug companies, medical device makers, state governments, and the federal government-must be prepared to change to make the system more responsive.…The most important players in health care…are the patient and their health care provider-as everyone else merely plays a support role. Patients will have the opportunity to manage their health care dollars and risks.…Health care providers must be accountable to their patients by educating their patients regarding their health status, practice evidence-based medicine, and provide transparency regarding their costs and options for treating illnesses.
Impact on the Private Health Insurance Market
Obama: Would prohibit insurers from denying coverage based on pre-existing conditions (guaranteed issue); children up to age 25 could continue family coverage through their parents' plan; would prevent insurers from abusing monopoly power through unjustified tax increases (KFF.org , 2007); in market areas where there is not enough competition, require insurers to pay out a reasonable share of premiums on patient care benefits; and require health plans to disclose the percentage of their premiums that pay for patient care as opposed to administrative costs.
Possible dealbreakers: Voluntary pools have failed to increase access, have not offered lower premiums, and are susceptible to adverse selection because individuals who would pay higher prices outside the pool enroll in the pool and drive up premiums, making them uncompetitive. Mandatory pools displace market-based products-for example, Massachusetts replaced the individual market with its Connector and may include small groups in the near future.
McCain: Would promote competition and individual choices by allowing insurance to be sold across state lines, encourage multiyear insurance products, allow small businesses and self-employed workers to purchase insurance through any organization or association. Such plans would have to meet standards and certification. Coverage would be portable and would bridge the gap between retirement and Medicare eligibility.
Possible dealbreaker: Legislation would be required to allow insurers to sell insurance across state lines. Voluntary plans are susceptible to adverse selection; many people don't enroll until they are sick. State mandates hinder insurers' ability to offer affordable products to individuals and small groups.
High-Risk Pooling Mechanisms
McCain: Insure five million high-risk people by expanding federal support for the 34 existing high-risk pools, use market-based initiatives to encourage other states to create such pools, or create a federal pool to help states cover the 40% of the cost not covered by private insurance premiums. Offer states incentives to subsidize individuals who qualify but cannot afford the premiums.
Possible dealbreaker: Currently only 207,000 individuals are enrolled in such plans. Creating a federal safety net could cost billions.
Obama: Require insurers to accept all applicants, regardless of their health (guaranteed issue).
Possible dealbreaker: Of 16 states with guaranteed issue, 11 are among those with the highest average health care expenditures per capita, $6569 versus $4425 for states without guaranteed issue. When insurers are kept from pricing predicted risk appropriately and matching their policy configurations to market demands, they resort to higher uniform prices, risk avoidance and market exit. (National Association of State Comprehensive Health Insurance Plans, Nov. 15, 2007)
Summing up, Michael Ehlert, MD, a urologist and former president of the American Medical Student Association, takes a pragmatic approach to health care reform. Things aren't really bad enough for most people to accept change. For employees, things are great. Most professional organizations aren't taking a stand, and Joe Sixpack without insurance doesn't impact everyone. Also, having health insurance doesn't equate to getting health care. Mandating coverage doesn't mean there will be a subspecialist ready to see you when you want.
Who Are the Uninsured?
Any plan to expand the number of Americans, legal and illegal residents included, with health insurance must take into account who they are and why they do not have insurance:
46.58 million uninsured
75% live in FL, TX, CA, NY, and IL
9.5 million illegal immigrants
8.3 million earn $50,000-$75,000
8.74 million earn $75,000+
5 million medically uninsurable
9.3 million uninsured children-68% eligible for Medicaid and/or SCHIP
Approximately 10 million uninsured for 4 months or less
Sources: Census Bureau 2005; American Academy of Pediatrics 2006
National Health Insurance Exchange: 'The Connector'
Massachusetts is the only state thus far to have adopted a Connector, enrolling 340,000 newly insured state residents. However, there are widespread shortages of physicians to treat them, the program is underfunded by $150 million to $200 million, and many eligible for insurance have opted to pay a $219 per person tax penalty rather than enroll. In 2009, the penalty will climb to a maximum of $912. The Connector has allocated nearly 10% of next year's $39 million budget to handle the 8000 appeals it expects from higher penalties.
To close its budget shortfall, in 2009, the Connector hopes to raise $33 million from penalties on nonparticipating employers, tax health insurance company reserves to raise another $33 million, and tax physicians and hospitals for an additional $28 million. The math is complicated by Massachusetts' paying physicians and hospitals 80 cents on its federal Medicaid and Medicare dollar, leaving large health plans such as Blue Cross/Blue Shield, Harvard Pilgrim, Tufts, and Fallon to shift costs to insurers. The insurers, in turn, raise premiums to employers and consumers, leading to unaffordable premiums for the uninsured.
Connectors also present legal issues including ERISA pre-emption, conflicts with HIPAA and COBRA, forcing SEC 125 plans to conform to Connector provisions, and adverse selection from guaranteed issue. Additionally, mandatory participation in insurance coverage via increasing penalties does not address consumers' unwillingness to purchase expensive plans that include state mandates over less expensive plans with fewer benefits, high deductibles, and health savings accounts. Devon Herrick, PhD, Senior Fellow-Health Care at the National Center for Policy Analysis, warned that insurance plans with costly mandates offered through Massachusetts' Connector make premiums unaffordable and shift the cost burden to taxpayer. Governor Romney tried to get a mandate-free plan and failed. A national plan will be the same because all the special interests jump in to protect their mandated coverage, he said.
To Reach ENT Today
For Editorial, Permissions, or Publishing Matters:
ENT Today Lippincott Williams & Wilkins 333 7th Avenue, 19th Floor New York, NY 10001 Phone: (646) 674-6544 Fax: (646) 674-6500 ENToday@lwwny.com
For Advertising Sales:
Michael Guire Lippincott Williams & Wilkins 1300 Virginia Drive, Suite 400 Ft. Washington, PA 19034 Phone: (215) 643-8140 Fax: (215) 643-3902 Michael.Guire@wolterskluwer.com
©2008 The Triological Society