Gerard J. Gianoli, MD, is an otologist in private practice in Baton Rouge, La., and is Clinical Associate Professor in the Department of Otolaryngology-Head and Neck Surgery at Tulane University School of Medicine.
Just when I discovered the meaning of life, they changed it. George Carlin
Modern economic theory tells us that people will do whatever they perceive is in their own best interest and that people are rational decision-makers. If this is the case, why do more than 40 million Americans forgo health insurance? Are all these people irrational? As I previously reported,1 nearly half (20 million) of those who don't have insurance are without insurance for less than four months while between jobs and are covered retroactively by COBRA laws-although they are technically listed as having no insurance. What about the other 20 million? Excluding illegal aliens (10 million) and the Medicaid undercount (5 million), there are about 5 million or so American citizens who choose to not purchase medical insurance. I propose that most of these people are not crazy and are acting rationally.
Let's examine this proposition.
Why Have Insurance?
Insurance is a fiscal instrument. The purpose of any insurance is to cover unexpected and catastrophic financial costs. In other words, one of the main purposes of insurance is to protect a valuable asset or your net worth. In the case of automobile insurance, the asset you are protecting is your car and any liability you may incur with its operation. Without automobile insurance you would be at risk of losing your car and possibly your entire net worth if successfully sued. In homeowners' insurance you are protecting the value of your home in the event of a catastrophe that destroys your home. Without homeowners' insurance, most would not be able to replace their most precious asset. The purpose of health insurance is to provide money for an unplanned, extraordinary, and expensive medical expense.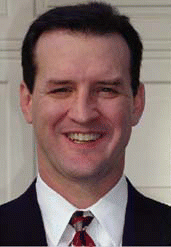 If a choice must be made-which it is by many Americans who do not have health insurance through their job-many Americans with low net worth are probably making the financially rational decision to forgo health insurance.
The median American net worth calculated with the 2000 census was $55,000, and $13,473 when excluding home equity. The premium of the least expensive high-deductible ($6,000 deductible) policy for a family of five is $6,400 ($533/month) from one of the more reputable insurance companies in my state. If I had a net worth of $13,473 (net worth excluding home equity, which may not be at risk, as noted below), why would I pay $6,400 per year to protect it? Keep in mind that half of all Americans have a net worth of less than this. In two years I would have paid out my net worth in premiums. For that matter, does it make financial sense to pay $6,400 per year to protect $55,000?