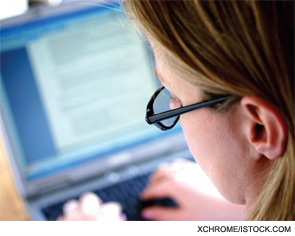 A little over a year ago, I wrote an op-ed piece for ENT Today titled, "The Gender Gap in Otolaryngology: How do we make it disappear?" (February 2010). I challenged our specialty to find innovative and inclusive ways to tap into the extraordinary pool of talent found in our women otolaryngologists. And thanks to some extraordinarily enlightened leadership, we did it! Way beyond all hopes and expectations, the men and women of our specialty have paved the way for meaningful and fruitful change. Three major events need reporting:
1) Women in Otolaryngology (WIO) now have section status at the American Academy of Otolaryngology-Head and Neck Surgery (AAO-HNS). Our application to the Board of Directors (BOD) articulated our mission and vision for the workforce of women otolaryngologists, which aligned well with those of the AAO-HNS. Incredible support from the executive committee leadership and from the Board of Directors made this a reality in December 2010.
Otolaryngology is the only surgical sub-specialty without a separate women's organization. WIO have chosen to share the playing field and establish ourselves as a force for positive change from within our Academy. We believe our shared successes can be a model for women's advancement in other specialties as they witness our enhanced abilities for accelerated change for the common good of our specialty.
| | |

Next →

|
Single Page