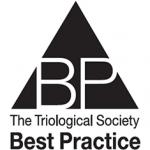 TRIO Best Practice articles are brief, structured reviews designed to provide the busy clinician with a handy outline and reference for day-to-day clinical decision making. The ENTtoday summaries below include the Background and Best Practice sections of the original article. To view the complete Laryngoscope articles free of charge, visit Laryngoscope.

Background
Since first described in the early 1800s, Meniére's disease (MD) remains a puzzle in etiology, prognosis, and treatment. Histologically, endolymphatic hydrops with stretching of the Reissner membrane is seen, likely due to either the overproduction or reduced absorption of endolymph. The subsequent microperforation of the Reissner membrane, resulting in the mixture of endolymph and perilymph, is thought to be responsible for acute attacks of MD. Low salt diet with or without diuretics is the most common treatment regimen. Dietary salt restriction has been recommended to reduce inner ear fluid in a manner similar to its use in the treatment of hypertension to reduce total body fluid. Similarly, diuretics have also been recommended to control disease symptoms by reducing the endolymphatic pressure, volume, or even production. In this Triological Society Best Practice, we review the evidence to determine if diuretics are effective in the management of MD.
Best Practice
To date, there is an absence of high-quality data demonstrating the efficacy of oral diuretic therapy in the treatment of vertigo or hearing loss associated with MD. Support for diuretic use is inappropriately based on studies with low level of evidence, and its use likely persists because of its minimal adverse effects. There is a critical need for high-quality randomized control trials to determine if diuretics are effective (Laryngoscope. 2019;129: 2206-2207).