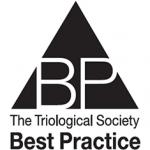 TRIO Best Practice articles are brief, structured reviews designed to provide the busy clinician with a handy outline and reference for day-to-day clinical decision making. The ENTtoday summaries below include the Background and Best Practice sections of the original article. To view the complete Laryngoscope articles free of charge, visit Laryngoscope.
Background
Ménière's disease is characterized by episodes of recurrent vertigo, low-frequency sensorineural hearing loss, and tinnitus with or without aural fullness (Otol Neurotol. 2014;35:1033–1045).
Initial treatment has long consisted of low salt diet and diuretics. Betahistine, antihistamines, benzodiazepines, and corticosteroids have also been used in the medical treatment of Ménière's. The goal of treatment is to allow patients to maintain their daily activities by reducing the incapacitating attacks of vertigo and to preserve hearing. Although 60% to 87% of patients report maintaining their daily activities with medical management, Ménière's is well known for being associated with a strong placebo effect, causing the true efficacy of these treatments to remain contested. For patients who continue having severe attacks of vertigo despite medical management, several procedures can be considered. Destructive procedures such as aminoglycoside instillation into the middle ear, vestibular or cochleovestibular nerve section, and labyrinthectomy pose a higher risk of hearing loss. Non-destructive options primarily used are endolymphatic sac surgery (ESS) and intratympanic steroid injections. ESS for Ménière's disease was first described in 1927 (Cochrane Database Syst Rev. 2013;2:CD005395), and almost a century later controversy still exists about the efficacy of ESS and whether the sac should be decompressed, opened, or shunted. The purpose of this study is to explore whether or not ESS is effective in the management of medically refractory Ménière's disease.
Best Practice
Based on current literature, surgery for control of vertigo in Ménière's disease has control rates ranging from 53% to 90% for at least one and up to 13.5 years. The mechanism by which surgery causes improvement is unknown, and there are not sufficient studies to elucidate a benefit of ESS over placebo. ESS can be considered in patients that are refractory to medical management as a non-destructive option, as risk to hearing is low.