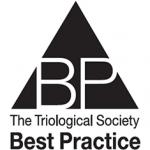 TRIO Best Practice articles are brief, structured reviews designed to provide the busy clinician with a handy outline and reference for day-to-day clinical decision making. The ENTtoday summaries below include the Background and Best Practice sections of the original article. To view the complete Laryngoscope articles free of charge, visit Laryngoscope.
Background
Ménière's disease (MD), or endolymphatic hydrops, is an idiopathic disorder commonly affecting adults between 40 and 60 years of age. Medical therapy is focused on treatment of acute episodes, prophylaxis, and mitigation of disease progression during the interval between attacks. Patients who receive no improvement after lifestyle changes are frequently treated with diuretic or betahistine or antihistamine therapies.
Betahistine, a partial H1 receptor agonist and potent H3 receptor antagonist, is widely used in Europe and the rest of the world in the treatment of MD; however, lacking FDA approval, it is unavailable in the United States. Betahistine is known to increase cochlear blood flow and is well tolerated at doses of 16 to 48 mg daily with no reported significant adverse events. It is contraindicated in patients with asthma, renal or cardiac disease, and allergies or hypersensitivities to the medication. In this Triological Society Best Practice, we review the current literature to determine whether betahistine is effective in the treatment of MD.
Best Practice
Though some studies show benefit, high-quality data demonstrating the efficacy of betahistine in the treatment of MD is absent. Despite mixed results, it remains popular due to a very low risk profile. Definitive large-scale randomized controlled trials with standardized diagnostic criteria, dosing regimens, and long-term follow-ups are required to assess the efficacy of betahistine in the treatement of MD.