Who/What: CMS published the amendment to its Conditions of Participation (CoPs) for health care organizations to address procedures for documenting history and physical examinations to properly bill Medicare. The ruling lengthened the allotted time given to doctors to document a patient's history and physical examination from seven to 30 days before the patient is admitted to the hospital.
Why: According to a memorandum from the director of the Survey and Certification Group at the CMS, the history and physical documentation regulations were adjusted to ease the burden of physicians who were required to perform history and physical exams no more than seven days before a patient's hospital admission.
In Practice: Now physicians may administer an exam up to 30 days before a patient is admitted. However, they still may only give an exam up to 24 hours after the patient is admitted.
Sources:
Whitman B. CMS changes hospitals rules for completing history and physical documentation. ACP Internist. April 2007.
U.S. Department of Health and Human Services. Centers for Medicare and Medicaid Services. Center for Medicaid and State Operations/Survey and Certification Group. Hospitals—publication of the hospital condition of participation: requirements for history and physical examinations; authentication of verbal orders; securing medications; and post-anesthesia evaluations final rule. CMS January 26, 2007.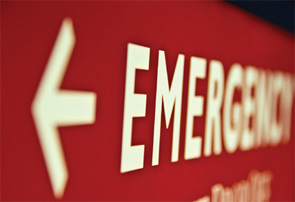 The Emergency Medical Treatment and Labor Act (EMTALA)
When: The EMTALA was originally passed in 1986.
Who/What: The U.S. Congress enacted the EMTALA to allow people to receive emergency medical care whether or not they can pay for it. The CMS defends the law through provisions in sections 1866 and 1867 of the Social Security Act.
Why: The law was passed to ensure that hospitals would not turn away any person in need of emergency care just because they could not pay to visit the emergency room.
In Practice: Medicare-specified hospitals with emergency services must provide a medical screening examination upon request to patients with emergency medical conditions and attempt to stabilize them. Hospitals must also provide transfers to patients who request them, as well as to those the hospital is unable to stabilize.
Update: On December 23, 2010, CMS published a notice of proposed rule updates to the EMTALA with reference to "hospital and critical access hospital inpatients and hospitals with specialized capabilities." The notice solicited public comment on the issue, with a submission deadline of February 22, 2011.
Sources:
Department of Health and Human Services. Centers for Medicare and Medicaid Services. EMTALA overview.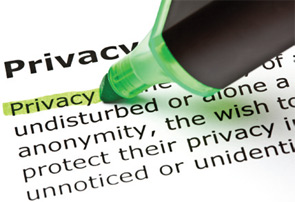 HIPAA: The Privacy Rule
When: The Health Insurance Portability and Accountability Act (HIPAA) originally passed in 1996.