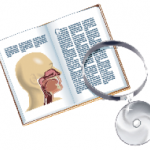 Background
The benefits of bilateral cochlear implantation in the pediatric population include better sound localization, benefits with speech in noise, and improved language development. In the pediatric patient who meets the criteria for bilateral cochlear implantation, should the surgeries be performed simultaneously or sequentially? If sequentially, what is the best timing?
The importance of early implantation in this group has been recognized; however, some concerns have affected the timing of the second implant. Concerns that bilateral implantation may risk bilateral vestibular hypofunction, the loss of an intact cochlear for future therapies, or financial and reimbursement issues have lead some clinics to wait for the second side. Families may choose to wait for a variety of nonmedical reasons. This article aims to address these issues, as well as to review the benefits of early implantation in the second side.
Best Practice
Using the best available evidence, bilateral pediatric implant candidates should receive bilateral simultaneous implants when feasible; this leads to better outcomes and symmetry in central auditory development without increasing complications. However, this recommendation should be balanced by the child's social and family situation, as well as the experience of the surgeon. If sequential implantation is undertaken, it is recommended at the earliest opportunity, preferably within 12 months following the first implant (Laryngoscope. 2014;124:1511-1512).