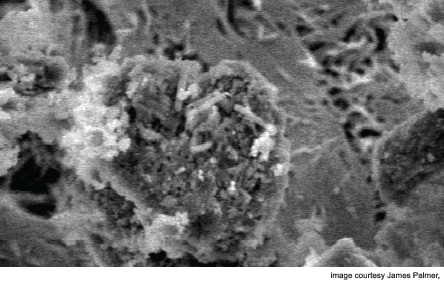 A pseudomonas biofilm from a paranasal sinus.
Does smoking prevent sinus surgery from making patients feel better? Over the years, evidence and expert opinion have varied on this topic. As a result, some surgeons refuse to provide endoscopic sinus surgery (ESS) for active smokers, while others will operate because they believe surgery improves quality of life.
"First, you have to understand the way we look at improvement after ESS," said Douglas Reh, MD, associate program director of otolaryngology-head and neck surgery at Johns Hopkins Hospital in Baltimore. One measure is objective outcomes, the things you can see on CT scans or in endoscopy scores. The second is health-related quality of life (QOL) measurements, which, in Dr. Reh's opinion, are more important.
The Conflicting Evidence
"I think that, traditionally, most people thought that smokers would have worse outcomes after sinus surgery, because smoking is bad for you," said Rodney Schlosser, MD, a professor of otolaryngology-head and neck surgery at the Medical University of South Carolina in Charleston. But, "as they did the research and looked at quality of life, among other things, they found that smokers did not have worse outcomes."
| | |

Next →

|
Single Page