While the Arizona sun beats down on the JW Marriott Desert Ridge Resort & Spa in Phoenix at the end of this month, hundreds of leading otolaryngologists will be indoors sharing and learning about new developments in both basic and clinical research. This year, members of six societies, along with international guests, are meeting at the Combined Otolaryngological Spring Meeting (COSM) for four days. Here, ENT Today provides a preview of some of the meeting's highlights.
American Broncho-Esophagological Association (ABEA)
Exciting topics are lined up for sessions in the ABEA section, according to the ABEA's Program Chair, Dana M. Thompson, MD. For one, there will be a talk from the UK's Martin Birchall, MD, who was senior author of a pivotal paper on the first stem cell tracheal transplantation in a patient. Dr. Birchall will speak to attendees about the transplant and progress one year later. Adding to the stem cell theme, there will also be two sessions devoted to tissue engineering, first of the larynx and second of the trachea.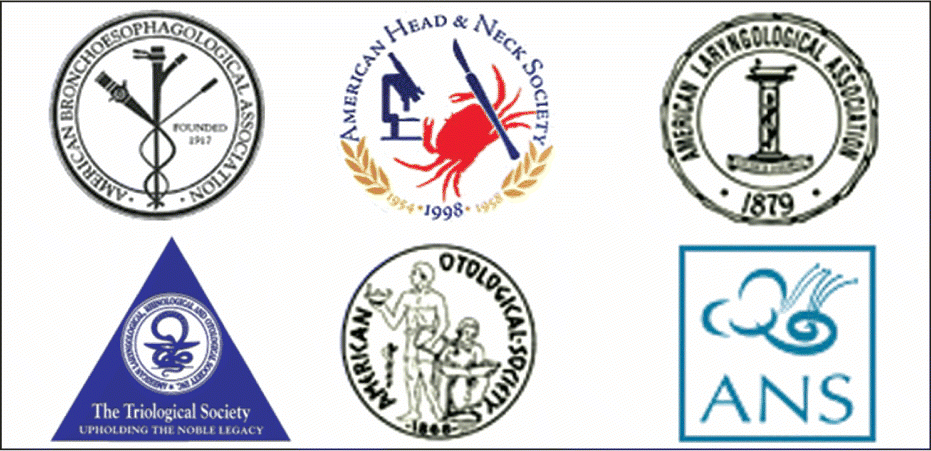 click for large version
Figure.
This year's COSM features the annual meetings of (clockwise from top left) the ABEA, AHNS, ALA, ANS, AOS, and the Triological Society.
The roles of vagal nerve function and dysfunction in laryngotracheal and bronchoesophagologic disease are topics that will also be addressed at the conference. A scientific session and a keynote speaker will be devoted to this rapidly evolving topic.