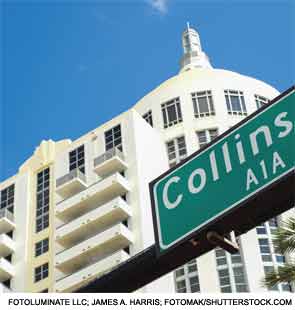 MIAMI BEACH—Panelists tackled several issues in otolaryngology, and healthcare in general that require action to make improvements. The Triological Society Combined Sections Meeting touched on the ethical questions surrounding payment reform, how to address a lack of professionalism, and ways to combat—and how to prevent—burnout.
The Ethics of Payment Reform
Michael Stewart, MD, MPH, professor and chairman of otolaryngology-head and neck surgery and vice dean of Weill Cornell Medical College in New York City,
outlined the ethical challenges of the healthcare system and questions surrounding payment reform. "The patient is really insulated from the cost, so there's really no incentive for the patient or the provider to actually try to reduce cost," he said.
Additionally, physicians are recommending a treatment for which they're paid. "Most of us can get our heads around that and think they can handle that, but there is an ethical issue here," he said. "And, in some circumstances you have to be recommending a treatment for which you will be paid less." Extensive testing usually will be viewed by a patient as high quality, resulting in good patient satisfaction scores, even though the otolaryngologist might actually be wasting resources.
There is also a "disconnect" between physicians' training to give their full attention and resources to the patient in front of them and their responsibility to the population to do the greatest good for the greatest number, he added.
But payment reform comes with ethical questions of its own. Bundled payments, payments for outcomes rather than for individual services, might cause what he refers to as "adverse selection," adding, "If we're only going to get paid for populations, nobody's going to want the tough cases."
"It certainly may drive care to less expensive providers, but [those providers may be] less efficient or less expert," he said. "While it might actually cost less to send a patient to a primary care physician than a specialist, the specialist may get the right treatment the first time and, in the end, save the healthcare system money, even though that first treatment might be more expensive."
As physicians move forward with "one foot in each canoe"—with some payments based on volume and some on outcomes—the goal should be to do the right thing regardless of the payment model, he added. "We should standardize our care, our care should be evidence-based, and it should be efficient. We should try to do as much as we can for as little cost as we can."