In a recent debate-style panel, five otolaryngologists addressed topical clinical issues relating to the pediatric airway ranging from adenotonsillectomy in children with obstructive sleep symptoms, to whether cidofovir should be used as a standard treatment in children with recurrent respiratory papillomas. Charles Myer, III, MD, Professor of Pediatric Otolaryngology-Head and Neck Surgery at Cincinnati Children's Hospital, moderated the session. Participants also spoke with ENT Today after the panel discussion.
There are different camps on the issues raised in the debate, and I wanted to stimulate discussion, Dr. Meyer told ENT Today. Because of the stylized debate format of the session, the opinions the speakers expressed were not necessarily indicative of what they do in individual practice. But the opinions expressed during the debate do reflect sides of the issue seen in pediatric otolaryngology practice as a whole-making them pertinent issues to ponder.
Resolved: It is below the standard of care to perform adenotonsillectomy in children with obstructive sleep apnea symptoms without a sleep study.
Pro: Amelia Drake, MD, Professor of Otolaryngology-Head and Neck Surgery, University of North Carolina School of Medicine.
Dr. Drake discussed four potential reasons that it is below the standard of care not to have a sleep study prior to adenotonsillectomy. For one, some research suggests that many children (especially if they are obese) do not have complete improvement when their tonsils are taken out. For instance, a study from the University of Louisville demonstrated that some children do not return to a normal apnea-hypopnea index (AHI) in their postoperative sleep studies. Postoperatively, the study showed that 25% of the study participants had a normal AHI, but 35% had an AHI between 1 and 5, and 29% had an AHI greater than 5. Children who were obese had the greatest risk of not returning to normal.
A second reason is that obstructive sleep apnea may be a potential cause of attention deficit hyperactivity disorder (ADHD), an area of increasing study in various areas of pediatrics. Some studies in the medical literature suggest that there is a higher incidence of ADHD in children who are found to have abnormal sleep studies. A study from the University Michigan, which Dr. Drake noted was fairly representative, found that children who have abnormal sleep studies and go on to have adenotonsillectomy have a higher incidence of ADHD.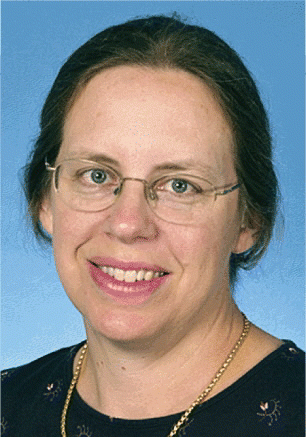 How would we know [the risk] unless we have done sleep studies to see if primary snorers were primarily snorers or if they had severe obstructive sleep apnea?
-Amelia Drake, MD
Then there is the risk of the operation. A University of Minnesota study showed that patients who had significant abnormalities in preoperative sleep studies had significant postoperative respiratory compromise. In fact, in the study, a small number of children stayed one to 30 days postop with respiratory failure and other problems. Researchers identified associated medical problems. Children with conditions such as craniofacial anomalies, hypertonia, morbid obesity, previous airway trauma, or cor pulmonale would benefit from sleep studies to evaluate their risk, she said.