He noted that mandibular distraction can be effective. It generates new bone, the cosmetic appearance of the child is improved, and the airway is cleared. However, devices are often both uncomfortable and unsightly. Sometimes there are device failures, and some children will need further surgical intervention.
Downsides include the fact that many distraction procedures lead to an open bite deformity. The procedure is also resource-intensive, with children needing prolonged time in the intensive care unit. It often takes multiple disciplines to watch these kids and manage them during their perioperative period, he said.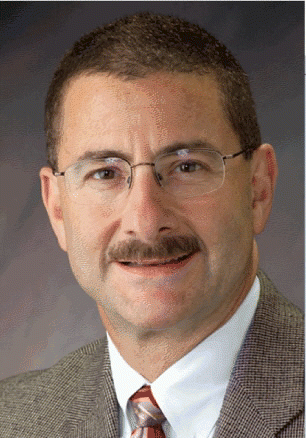 If the child has snoring, gasping, struggling to breathe, and pauses, along with daytime fatigue, attention deficit disorder, hyperactivity, emotional lability, and poor weight gain, or at least some or most of these criteria and you see enlarged tonsils, you can proceed with a T&A.
-Robert Yellon, MD
Various complications can occur, such as mandibular growth derangements or abnormal tooth growth resulting from pins that interfere with tooth bud development. Temporomandibular joint abnormalities, malunions, nonunions, malocclusions, and premature consolidations can be added to the list.
If we're going to be doing mandibular distraction in infants we need to approach this in a scientific fashion, he said. Protocols need to be developed, and which patients qualify should be better defined. Children need near- and long-term follow-up, and outcomes need to be defined as well.
Resolved: Adjuvant therapy, especially cidofovir, should be standard treatment for children with recurrent respiratory papillomas (RRPs).
Pro: Robert Yellon, MD.
Cidofovir is a cytosine nucleotide analog that inhibits viral DNA polymerization. When the first pediatric report in 1999 showed that four of five children seemed to improve, a lot of enthusiasm was generated for use of the drug. Data suggest that cidofovir is fairly effective, although most studies are not of the highest quality design, being either retrospective or case studies.
One large review found that more than 91% of cases had some improvements with the drug, but noted that randomized trials are needed to better determine its efficacy, he said. One randomized, double-blinded, placebo-controlled trial determined that there was no proof of efficacy of cidofovir and that it was hard to tease out the natural history versus the effect of the drug, he said.
The drug is also associated with a risk for malignant transformation, and there are some reports of mammary adenocarcinoma occurring in rats, even with low doses. However, studies with monkeys and primates found no tumors.