Part 1 of 2 articles
PHILADELPHIA-Surgeons are faced with many options for approaching diseases of the sinus, and the right approach is not always clear-cut. Five experts reviewed several approaches at Rhinology World held recently here, with some favoring a more aggressive approach, some preferring to be less aggressive, and others highlighting new technology.
FESS: Often a Good Option
Bradley F. Marple, MD, Professor of Otolaryngology at the University of Texas Southwestern Medical School, cited studies to make the case that functional endoscopic sinus surgery (FESS) is a very good option for patients.
Overall, he said, patient satisfaction levels are high. But he noted that mucociliary clearance is only part of the answer and that inflammatory disease can remain. Further management of inflammation is then needed.
Studies show that those with more severe disease enjoy greater relief, which raises the questions of where the bar should be set, when FESS is actually needed, and whether patients get sufficient treatment before surgery is performed.
But there have been few studies comparing the effects of the surgery to other options, he said.
What do we have in terms of comparative data? It's limited, Dr. Marple said. Endoscopic sinus surgery undeniably provides a broad ability; it's a very powerful platform to target disease.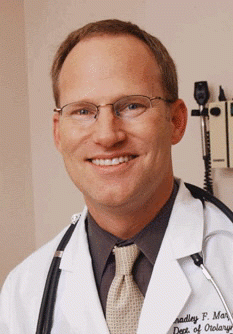 In chronic rhinosinusitis, the overwhelming data suggest that patients feel better after sinus surgery. Persistence of some inflammation is present-and that raises the question: Are we really accomplishing what we set out to accomplish at the very beginning by simply opening and ventilating sinuses?
-Bradley F. Marple, MD
Pros and Cons of FESS
Dr. Marple set out to address the advantages of the surgery as well as its drawbacks.
Sinus surgery can relieve obstruction, provide ventilation, and remove or relocate tissue and structures. Surgery fails to primarily address allergies, viral upper respiratory infections, and many kinds of headaches, Dr. Marple said.
The indicators that sinus surgery might be needed are that medical management of chronic rhinosinusitis and recurrent acute rhinosinusitis has failed, when there are complications associated with acute bacterial rhinosinusitis, the presence of mucocele, chronic anterior headache, problems with smelling, neoplasm, and/or cerebrospinal fluid leaks.
Other indicators are association with a dacryocystorhinostomy, orbital decompression, and choanal atresia.
Some of these indicators are up for debate, though, including whether surgery is always needed when treatment fails, whether it is appropriate for chronic anterior headaches that are caused by problems with the anatomy, and whether it is suitable for handling problems with the sense of smell.