PHILADELPHIA-Surgeons are faced with many options for approaching diseases of the sinus; the right approach is not always clear-cut. Five experts reviewed several approaches at Rhinology World held here recently, with some favoring a more aggressive approach, some preferring to be less aggressive, and others highlighting new technology. Part 1 of this article discussed functional endoscopic sinus surgery (FESS) and sphenoidectomy; the dialogue continues here.
Minimally Invasive Surgery
Reuben Setliff, MD, of the Setliff Sinus Institute in Sioux Falls, SD, spoke in favor of minimally invasive sinus surgery and questioned the need for more aggressive approaches.
All of my colleagues who came in here in aggressor mode, I would encourage you to take your Xanax, he told the audience, who chuckled in response.
He questioned the need for enlarging the ostium, presenting cases showing that even when the opening was small, there was little evidence of severe problems in the sinus. The evidence is strong, he said. Small ostia function well, or sinus disease would be epidemic. He called that the 800-pound gorilla that's been in the room for 25 years.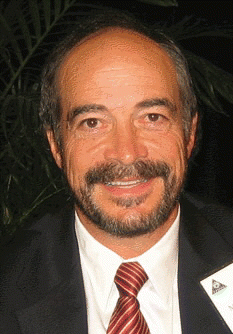 With the balloon, very little is removed. This technology will make us more and more conservative.
-Michael Setzen, MD
He described less-invasive techniques he uses, in which he employs a guiding model that includes landmarks and transition spaces. These include the inferior third of the uncinate process, the medial wall of the bulla, the superior third of the uncinate process, the basal lamella, the infundibulum, and the hiatus semilunaris superior.
In maxillary sinus surgery, for example, he turns his attention to the uncinate process, not the ostium. The target is the inferior third of the uncinate process, which is landmark number one. And the rationale is that the maxillary sinus is victimized by the uncinate process and the infundibulum, which is space number one, and not the size of the ostium, Dr. Setliff said. The goal is to visualize the ostium. We leave it alone-visualize the ostium, and by working on the uncinate process, enhance to the fullest its direct entry into the nasal cavity….In other words, you convert it from an infundibular entry to a direct entry.
He said his less-invasive techniques have worked well. The literature is relatively silent on the issue of the necessity of enlarging the ostium of the maxillary, frontal, or sphenoid sinuses, regardless of the technique used, Dr. Setliff said.
Balloon Catheterization
Michael Setzen, MD, Clinical Associate Professor of Otolaryngology at New York University School of Medicine, said that balloon sinus catheterization is a worthwhile option in handling chronic sinusitis-it is minimally invasive, is safe, helps with a quicker recovery, can be used as part of FESS, and is effective.