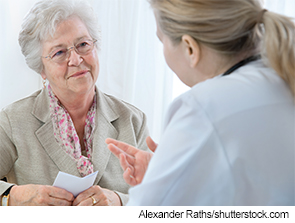 The use of a frailty index (FI) that takes more into consideration than chronologic age is gaining momentum as a tool for assessing whether patients can stand the rigors of surgery for obstructive sleep apnea (OSA) and other potentially risky head-and-neck procedures.
In the case of surgery for OSA, although the risk for serious adverse events is often cited as less than 2% (Laryngoscope. 2004;114:450-453), that rate "soars" in the presence of multiple comorbidities, said Robert Stachler, MD, division head of otolaryngology-head and neck surgery at Lakeside Medical Center (Henry Ford Health System) in Detroit, who has helped develop an FI for head and neck surgeries based on several existing risk assessment tools.
"The problem is, if you just rely on a patient's age and don't account for physiologic age, you may miss the comorbidities that can tip the scales toward not performing surgery, even in relatively young patients," Dr. Stachler said. "Conversely, we sometimes wrongly assume that patients in their 70s and 80s are 'too old' to undergo these procedures, and in such cases we may be depriving them of an effective therapeutic intervention."
At the Triological Society's annual meeting at the Combined Otolaryngology Spring Meetings, held in May in Las Vegas, Dr. Stachler presented a study he co-authored that detailed just how effective his team's FI can be in predicting which otolaryngology patients will develop severe morbidity and mortality as a result of surgery for OSA and other conditions (JAMA Otol Head Neck Surg. 2013;139:783-789). The study—the first ever to assess an FI in otorhinologic surgery—was based on data from nearly 7,000 patients (mean age, 54.7 [16-90] years) culled from the National Surgical Quality Improvement Program (NSQIP), "which is about as robust and reliable a database as you can find when it comes to tracking the risks versus benefits of surgery," Dr. Stachler said.
The FI assessed in the study drew heavily on a comprehensive geriatric assessment known as the Canadian Study of Health and Aging-Frailty Index (CSHA-FI). "[This] index includes 70 variables that measure important deficits, including poor cognition, physical ailments, social problems, etc.," Dr. Stachler said. "But it was way too broad for use in our head and neck patients. So we had some winnowing to do."
Using the NSQIP data set as a partial guide, the investigators reduced those 70 items to 11 variables that were contributing to poor outcomes. The shortened list included history of diabetes, chronic obstructive pulmonary disease, congestive heart failure, myocardial infarction, hypertension, and peripheral vascular disease, among others. "A previous study by Rockwood and colleagues (BMC Geriatr. 2008;8:24-33) showed that even a list of 10 items from the CSHA-FI index can reliably predict poor surgical outcomes, so we knew we were on the right track," Dr. Stachler said.

Physicians are way too accustomed to thinking of age as an important predictor of complications when, in fact, frailty is likely the strongest predictor.

—Robert Stachler, MD
The next step was to use the resultant "modified" frailty index (mFI) to calculate a score for each patient in the study. The researchers made those calculations by dividing the number of comorbid conditions and other variables deemed to be present in a given patient by the total number (11) of variables assessed by the investigators. They then determined whether the mFI scores correlated with post-surgical outcomes.