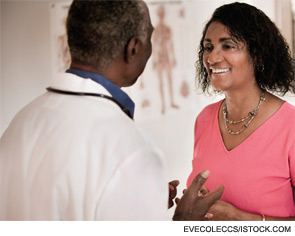 When Kevin Watson joined Colorado Otolaryngology Associates, PC, as administrator nearly two years ago, the Colorado Springs practice wasn't asking patients about their care experience in a systematic fashion. "They had done some patient surveys, but it was all hard copy and they hadn't received a great response," he said.
Watson worked with an outside vendor on a trial basis to develop a patient satisfaction survey that he posted on the practice's website. The response has been so strong that Watson plans to adapt the format using an online tool such as SurveyMonkey.
Other otolaryngology practices may soon find themselves doing the same. The American Board of Otolaryngology (ABOto), in collaboration with the American Board of Medical Specialties (ABMS), is updating its Maintenance of Certification (MOC) program to include a section addressing "performance in practice." Although details of Part IV will not be available for several months, the section will include, among other items, a patient satisfaction survey such as those produced by the Consumer Assessment of Healthcare Providers and Systems (CAHPS).
"We don't do a good job in the health care industry of relating to our patients," said Owen J. Dahl, MBA, FACHE, CHBC, a health care consultant and author based in The Woodlands, Texas. "We're moving to an era that requires us to spend more time looking at the kinds of questions we should be asking our customers and responding to their concerns."
Part IV measures will allow physicians to evaluate their clinical practices according to specialty-specific standards for patient care. Every two to five years, otolaryngologists will be required to perform a practice improvement exercise to demonstrate that they assess the quality of care they provide, measured against peers and national benchmarks, and that they apply best practice recommendations for quality improvement. Patient satisfaction surveys represent one of three key mechanisms used to achieve that goal, along with a peer survey and a surgical and/or ambulatory outcomes assessment tool with a performance improvement module.
"No one quite knows at this stage how to evaluate quality of practice," said Jack Gluckman, MD, chair of the ABOto's MOC committee and professor emeritus of otolaryngology at the University of Cincinnati. "The easiest, most obvious way that has been validated to some degree is to conduct patient satisfaction surveys."
Important Feedback
Patient satisfaction represents a window into clinical care, experts agree.
"The patient satisfaction survey is the voice of the customer," said Elizabeth W. Woodcock, MBA, FACMPE, CPC, an Atlanta-based health care consultant and trainer. "Getting that feedback is so powerful, particularly today, when service and access are at the top of American's minds because they have to pay more and more for their health care. Patients want more input into the process, and practices have to be willing to give that."