The National Heart, Lung, and Blood Institute estimates that more than 12 million Americans have sleep apnea; it can occur in anyone, but is most prevalent in overweight males over the age of 40 who snore loudly. In its report, Wake up America: A National Sleep Alert, the National Commission on Sleep Disorders Research estimated that as many as 18 million Americans might have obstructive sleep apnea with an apnea-hypopnea index (AHI) greater than 5.0 events per hour of sleep.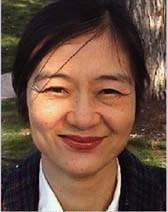 People who have had myocardial infarctions, other heart disease, or hypertension often have frequent VPCs. In these patients, VPCs are associated with a mortality rate about twice that of patients with no heart disease.
-Mari Watanabe, MD, PhD
Regardless of the numbers, many people with obstructive sleep apnea syndrome (OSAS) often go undiagnosed and untreated, even though treatment using either continuous or bilevel positive airway pressure (CPAP or BiPAP) is fairly simple and effective.
Since sleep medicine is a relatively new field that is rapidly evolving, we, as otolaryngologists, are often the first to recognize the signs and symptoms of OSAS and to begin the evaluation of the patient, said Pell Ann Wardrop, MD, Medical Director of the Kentucky Sleep Center in Lexington, who is board-certified in both otolaryngology and sleep medicine (see sidebar, p. 14).
We have an obligation to stay informed about the diverse manifestations of OSAS and the growing evidence supporting its association with various cardiac abnormalities, such as arrhythmias, heart failure and nocturnal cardiac death.
VPCs and OSAS
A recent study, presented at the American Heart Association's Scientific Session in Chicago in November 2006, analyzed data obtained from 134 patients with coronary heart disease, but without diagnosis of any sleep disorder.
During a two-night polysomnogram (PSG) performed in a sleep medicine lab, researchers studied the frequency of a benign heart arrhythmia, ventricular premature contraction (VPC), during different sleep stages and found that 41% of these patients had severe sleep apnea, but were unaware of it.
The VPCs were especially frequent during rapid eye movement (REM) sleep and their frequency increased with the apnea severity. Patients with an AHI > 15.0 were classified as having severe apnea, whereas those with an AHI ≤ 15.0 were considered to have mild apnea.
The participants' total sleep time diminished as AHI increased (r2 = 0.109, p < 0.001); they spent approximately 60% of their time asleep in stage S2 and 25% in REM stage, regardless of apnea severity. Patients with severe apnea spent more time in S1 compared to patients with mild apnea and, correspondingly, less time in S2, S3/4, and REM, the deeper stages of sleep.