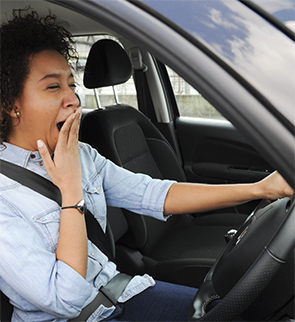 One of the most frustrating experiences for a physician is treating a patient whose symptoms do not resolve. Approximately 10% of obstructive sleep apnea (OSA) patients pose a challenge to physicians, meeting the clinical parameters of successful treatment while still being plagued with excessive daytime sleepiness (Curr Opin Pulm Med. 2013;19:601-608). This symptom affects more than quality of life. It can impair the ability to concentrate and remember and, more seriously, significantly raise the risk of automobile accidents (Eur Respir J. 2009;34:687-693).
More than 18 million adults suffer from OSA, and the condition's chronic oxygen starvation, coupled with disturbed sleep, increases the risk of hypertension, heart disease, mood disorders, and metabolic problems. Most patients are treated with a continuous positive airway pressure (CPAP) device. Success is achieved when the apnea-hypopnea index (AHI) is reduced to less than five, or when AHI falls between five and 15 and symptoms have been resolved.
However, approximately one in 10 patients experiences significant daytime sleepiness despite CPAP use and a normalization of AHI, a disheartening outcome for patients with OSA. Pell Ann Wardrop, MD, medical director of the St. Joseph Sleep Wellness Center in Lexington, Ky., and ENTtoday editorial advisory board member, said otolaryngologists should do a better job of managing patient expectations. "We need to tell patients that we are going to improve physiological parameters, [and] we will make you feel better, but we may not completely resolve your sleepiness," she added.
Kathleen Yaremchuk, MD, chair of the department of otolaryngology-head and neck surgery at Henry Ford Health System in Detroit, recommends administering the Epworth Sleepiness Scale (ESS), a validated questionnaire that evaluates level of daily sleepiness by asking patients to assess their likelihood of dozing in eight different situations (available at epworthsleepinessscale.com). A score of 10 or higher is considered abnormal. Dr. Yaremchuk said, "It is important to administer an ESS to see how much patients' symptoms have improved over their pre-treatment sleepiness level. If they were a 14 before treatment and a 12 after, you need to look for another cause beyond OSA."
Although getting to the root of the problem may be challenging, a thorough and methodical exploration can very often reveal the underlying cause of sleepiness, pointing you toward actionable steps to resolve the issue.
Searching for the Cause: Improper CPAP Use
One common cause of residual excess sleepiness (RES), and a good place to start the investigation, is incorrect CPAP titration. Thanks to new insurance regulations, the days of OSA patients using conventional CPAP devices with customized air pressure settings are over. Similarly, it is no longer the norm for a patient to return to the lab one month into CPAP treatment to undergo an overnight in-lab CPAP titration study during which AHI is measured and electroencephalogram (EEG) tracings are monitored to check for arousals. Patients now are given an automatically adjusting CPAP machine, or AutoPAP (APAP), which auto-adjusts air pressure from a range programmed in by the otolaryngologist. In place of the titration study, the machine uses a proprietary algorithm to determine AHI incidences, and there is no EEG. The data is stored in the APAP computer and can be downloaded by a sleep professional to gauge the patient's progress.