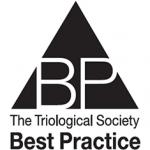 TRIO Best Practice articles are brief, structured reviews designed to provide the busy clinician with a handy outline and reference for day-to-day clinical decision making. The ENTtoday summary below includes the Background and Best Practice sections of the original article. To view the complete Laryngoscope articles free of charge, visit Laryngoscope.
Background
Deep venous thrombosis (DVT) prophylaxis after vestibular schwannoma surgery poses a challenge due to the potential high morbidity associated with hemorrhagic complications. Cerebral hemorrhage is a rare postoperative complication following vestibular schwannoma surgery, but can be life threatening and may result in significant neurological deficits. The development of a DVT is a known risk of any surgery, but longer procedures, such as excision of a vestibular schwannoma, carry a higher risk of thrombotic complications. Furthermore, DVT may lead to pulmonary embolism, which can be life threatening if not identified and treated appropriately. While mechanical prevention of DVT with intermittent compression devices (ICD) is widely used, the postoperative usage of chemoprophylaxis remains controversial and there is significant variation in clinical practice. The aim of this paper is to review the current literature to better establish the best practice for the use of DVT chemoprophylaxis following vestibular schwannoma resection.
Best Practice
Chemoprophylaxis should be utilized in the postoperative period for vestibular schwannoma surgery given the strength of evidence by the Khan et al. (J Neurosurg 2018;129:906–915) study for chemoprophylaxis in the general neurosurgical population. There may be a higher risk of DVT in the general neurosurgical patient population compared to vestibular schwannoma craniotomy patients, but there also appears to be a very low risk of intracranial hemorrhage in the vestibular schwannoma craniotomy population per the Mahboubi et al. (Otol Neurotol 2016;37:1423–1427) study. Larger studies in this subset of the neurosurgical patients would help to definitively answer this question.