The number of individuals referred to the recovery home, clinical treatment facility or laboratory;

The number of tests or procedures performed; or

The amount billed to or received from a payer.
The language of EKRA is inconsistent with longstanding guidance issued by the OIG, and it is unclear how it is meant to coexist with AKS. For this reason, an amendment to EKRA or guidance from the OIG is likely forthcoming. However, until, and if, such amendment or guidance is issued, medical practices should comply with EKRA as it is currently written.
Structuring a Compliant Arrangement
When entering into a sales and marketing agreement, you must first determine whether you are engaging the representative as an independent contractor or as a W-2 employee. Identifying the engagement is important to set the tone for the rest of the agreement and to determine which regulatory provisions should be inserted. It's also important to clearly set forth the duties and obligations of both the engaging entity (i.e., the provider or practice) and the sales and marketing representative.
If the representative is engaged as an independent contractor, you should reserve the right to participate in ride-alongs or other oversight activities to confirm the representative's compliance with the terms of the agreement, applicable law, and your policies and procedures.
The sales and marketing representative should be required to comply with all applicable laws, and certain prohibitions should be expressly addressed, such as providing gifts to customers and offering reductions or waivers of patient balances.
Further, and to the extent permitted by applicable law, you should include non-solicitation and non-competition clauses to prevent the sales and marketing representative from interfering with the provider or practice's business upon termination. Some states have clear restrictions on non-solicitation and non-competition clauses, so be sure to confirm the enforceability of such a provision prior to inserting it into any agreement.
The agreement should clearly set forth a compensation structure that is compliant under AKS, EKRA and applicable state regulations. It should obligate the sales and marketing representative to comply with applicable federal and state privacy laws and regulations. 
---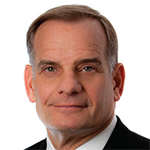 Steven M. Harris, Esq., is a nationally recognized healthcare attorney with McDonald Hopkins LLC. Contact him via email at sharris@mcdonaldhopkins.com.
Reprinted with permission from the American College of Rheumatology.