MARCO ISLAND, FL-The key to writing an acceptable thesis-one of the requirements for membership in the Triological Society-is to remember PICO:
Population, patient, or problem;
Intervention;
Control or comparison; and
Outcome.
Maureen Hannley, PhD, a consultant in research for the Triological Society, said that by using the PICO lesson a candidate for membership in the society could create a viable, doable thesis question.
For example, she said, a possibly PICO-based thesis question might look like: In [age] patients (P) with recurrent acute sinusitis by accepted criteria, does endoscopic sinus surgery (I) compared to medical treatment (C) improve symptoms and disease-specific quality of life (O)?
Dr. Hannley delivered an hour-long primer on how to prepare and write the critical thesis during the first combined meeting of the four Triological Society sections.
Once the researcher has conducted his or her research, collected the data, and is ready to write, Dr. Hannley said, The most important rules for writing a thesis are: Read the guidelines for thesis format and submission; read them again; and follow them to the letter.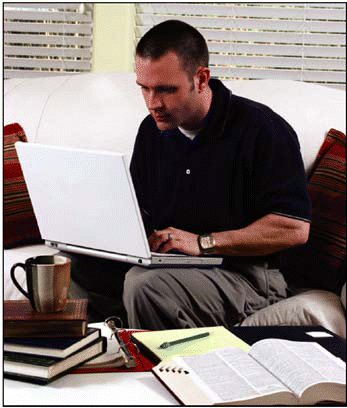 click for large version
Figure. A careful, comprehensive literature review is crucial when planning the Triological Society thesis.
Developing the Idea
She said that a crucial area of the thesis development is coming up with an idea that needs an answer. Read the most authoritative sources until you come to a point where the sources disagree. This is where unsolved questions may reside, she said.
Other ways to develop a thesis-quality idea, Dr. Hannley said, include:
Talking with the leading figures in the area, attending their lectures, and being alert to problems they identify.
Seeking out and reading strategic research plans of medical and research organization.
Contemplating your own experience. What are the problems or questions that frustrate you? Have you found a solution you think will benefit your peers and patients?
Dr. Hannley said the thesis project should be something that the writer has a personal interest in exploring or something that he or she may be expert in doing. She said that question of interest should be refined and narrowed to a plausible topic about what the writer wants to know, and have a rationale for wanting to do the project-i.e., why is it important to know this?
She said that in selecting a topic for a thesis, the researcher should make sure the topic is relevant, that it avoids duplicating other work, that it is feasible to perform, that it is ethically acceptable, that the possible results and recommendations will be generally applicable, and that the data have some urgency.