Injection laryngoplasty (IL) performed in the office with the patient awake yields similar results as when it is performed with the patient asleep, researchers have found in a case-control study.
Researchers at Emory University School of Medicine in Atlanta found that both awake and asleep procedures produce about the same improvements in patients' voices. Another key finding, however, was that there were more complications found in awake procedures than in those performed with the patient asleep, although those complications were not considered major and were self-limiting, they said.
That prompted researchers to conclude that patients who need the utmost precision-such as voice professionals-should probably have the procedure done in the operating room under general anesthesia.
In cases where you need a high level of precision, do it [with the patient] asleep, said Michael M. Johns III, MD, Director of the Emory Voice Center and Assistant Professor of Otolaryngology at Emory.
Awake and asleep injection laryngoplasty show similar effectiveness, said Clyde C. Mathison, MD, of the Department of Otolaryngology-Head and Neck Surgery at Emory, who presented the findings at the 130th Annual Meeting of the American Laryngological Association, conducted as part of the Combined Otolaryngology Spring Meeting. Awake IL does have a higher complication rate.
Injection laryngoplasty is used for the treatment of vocal fold immobility and poor glottal function due to aging and scarring. Injections are most frequently used for medialization.They have traditionally been performed in the operating room under general anesthesia using suspension microlaryngoscopy.
The procedure done while awake, using only local anesthesia, was reintroduced in the 1970s and 1980s (Dedo et al. Ann Otol Rhinol Laryngol 1973;82:661-7; Ward et al. Laryngoscope 1985;95:644-9).
The Current Study
The researchers, hypothesizing that both asleep and awake procedures would produce good results, examined all the injection laryngoplasties performed at Emory Voice Center from August 2003 to July 2008, using those with only local anesthesia as the cases and those performed with general anesthesia as the controls. The technique and the material to be used were chosen by the surgeon and the subject at the time of the consultation.
Researchers examined patients' scores on the Voice-Related Quality of Life (VRQOL) test, as well as complication rates and types.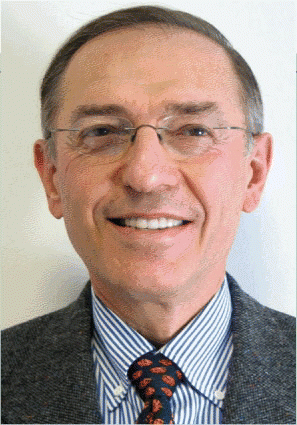 In the office, you have to be pretty good because the patients are spitting and coughing. You have to know how to give good anesthesia. You have to know how to work rapidly. You have to have two people
.
–Andrew Blitzer, MD
In this study, which was published in Laryngoscope shortly after the ALA meeting, researchers looked at 166 injections involving 141 subjects. The average age was 61 years, and 59% were male. Sixty-one percent of the patients were having the procedure done because of unilateral vocal fold immobility, and 36% because of glottal insufficiency with bilaterally mobile vocal folds.
A total of 105 of the injections were done with the patient awake, covering 86 patients. And 61 were performed on 55 patients who were asleep.
The injection materials used included micronized dermis (102 cases; 64%); hyaluronic acid (32 cases; 20%); collagen (13; 8%); calcium hydroxyapatite (10; 6%); and sodium carboxymethylcellulose (3; 2%).
Complete VRQOL test results were available for 50 awake cases and 28 asleep cases. The mean VRQOL improvement was 25.05 for the awake cases and 20.8 for asleep cases. The difference was not significant (p = 0.42).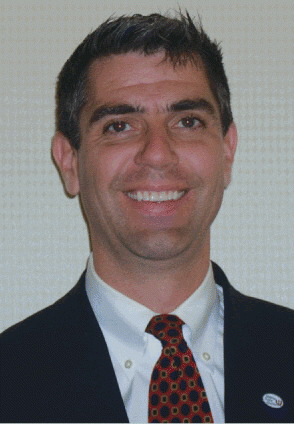 In cases where you need a high level of precision, do it [with the patient] asleep
.
–Michael M. Johns III, MD
Complications
There were 24 complications involved in the 166 injections, or 14.5%. Twenty of them involved awake patients and four involved patients who were asleep. The complication rate for awake procedures was 19.1%, compared with 6.6% for asleep patients. The odds ratio for having a complication in the awake group was 2.90.
The complications ranged from an aborted procedure, injection into the superficial lamina propria (SLP), early absorption of the material, vasovagal reaction, and true vocal fold hematoma. Most common was accidental injection into the SLP, which can be brought about by poor visualization by the surgeon, movement of the true vocal fold during awake procedures, or by cough after the procedure. It caused dysphonia in four patients, but the injection was resolved within three months in the awake cases, researchers said.
The researchers said that because of the greater chance for a complication in awake procedures, certain patients might be better served having them done while asleep.
Andrew Blitzer, MD, an otolaryngologist at the New York Head and Neck Institute, said that most injection laryngoplasties there are performed with the patient awake. That is mainly because of the ability to get feedback from the patient while it's being performed, he said.
I think it gives you the best ability to look at how they're likely to function in the real world, versus you do it, it looks great, then they wake up and their voice isn't that great, Dr. Blitzer said.
Plus, there is all of the aggravation of the hospital and the risk of general anesthesia and so on that can be avoided if local anesthesia is used.
Dr. Blitzer did not consider the higher complication rate a serious obstacle. A lot of those disappear relatively quickly, he said. I mean, there were very few of them.
Still, he said, performing it with the patient awake does require sufficient skill and adequate facilities. Some people aren't comfortable doing it in the office and if they don't do a lot of them, it's hard, Dr. Blitzer said. If they're asleep, you can take all the time in the world. In the office, you have to be pretty good because the patients are spitting and coughing. You have to know how to give good anesthesia. You have to know how to work rapidly. You have to have two people.
Studies Comparing Complication Rates
There have not been a great deal of published data on the complication rates of awake versus asleep IL, but there have been some.
In one study (Anderson TD et al. J Voice 2004;18:392-7), researchers reported on two patients who developed submucosal deposits after collagen injection. The deposits disrupted the normal mucosal wave, causing voice problems, but this was resolved when the deposits were removed.
In another (Grant JR et al. J Voice 2008;22:245-50), a retrospective review over a three-year period, researchers found that all 15 patients undergoing awake laryngoplasty after thoracic surgery were found to have few complications and showed voice improvements.
Researchers have also reported that in 51 cases of thyrohyoid vocal fold augmentations, complications were rare, with just two problems-and those were self-limiting (Rees CJ. Otolaryngol Head Neck Surg 2008;138:743-6). In that study, six of the injections were aborted because surgeons could not negotiate a proper angle of injection.
There are a few published series, but most of those state negligible complication rates, Dr. Mathison said. In our review, we wanted to find any inadvertent event that resulted from the injection.
©2009 The Triological Society