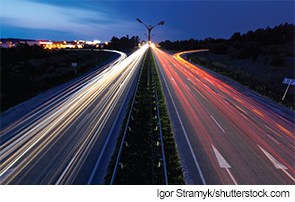 Accepting a job in a new city, state, or country can be invigorating, but making the actual move often is stressful, irritating, and more than a little overwhelming. Multiple factors are involved when you transition from one community to another, and you must be prepared to negotiate for the relocation assistance you will need.
Negotiating Relocation Assistance
The good news is it's almost a given that otolaryngologists relocating for a new job will receive financial assistance and more than a little guidance to make the move as smooth and hassle-free as possible.
"We're seeing the same offerings for all of our top physician searches, which includes otolaryngology," said Tommy Bohannon, divisional vice president for Merritt Hawkins and Associates, an Irving, Texas-based recruitment firm that specializes in the placement of permanent physicians. "Most are getting average relocation expenses of around $9,900, and around 70% are receiving signing bonuses of around $20,000. Some physicians are also receiving housing assistance."
Negotiating a physician relocation contract that outlines what you may expect to receive, including house-hunting trips, temporary housing, marketing expenses, and moving expenses, is key. The terms of the assistance are important as well; for example, in many contracts, if you leave the practice within the first three years, relocation expenses may be deducted from your compensation. (Most relocation allowances are not tied to a time or service commitment, however).
According to Bohannan, the biggest consideration for candidates in negotiation is the volume of referrals. "The otolaryngology candidate pool is trending a little older—roughly 70% are over the age of 45, and roughly 45% are over the age of 55," he said. "More experienced candidates who are generally moving from private practice to employment will want to ask how busy they'll be and what types of cases they'll see. Complex head and neck cases probably won't be found in smaller towns. Otolaryngologists must think about OR time, types of anesthesia, and specialized equipment that will be available before relocation."
In addition, negotiate on-call time when negotiating for a relocation package. "There may not be someone to share call with you if it's a small community," said Bohannan. "If there isn't adequate coverage, what do you do if you have to be out of town? Do you have to disrupt your practice patterns, or will the hospital provide someone?"
Making the Move
There are several things to consider before you make the move: