Jesus E. Medina, MD, is President of the American Board of Otolaryngology. Robert H. Miller, MD, MBA, is Executive Vice President of the American Board of Otolaryngology and Chair of ENToday's editorial board.
Many of us think of certification as passing the written and oral exams given by the American Board of Otolaryngology (ABOto). However, the certification process actually begins as soon as a new resident enters training. The resident must register with the ABOto so we can track his or her progress. Each year, the program director must complete a form indicating the progress the resident is making and assuring that the resident receives credit for each year of training. At the end of training, the program director must then sign the resident's application to take the exam as a sign that the program director agrees the resident is qualified and ready to be examined.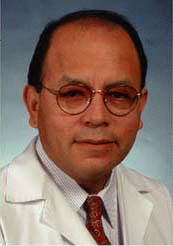 The thrust of the MOC program is continuous quality improvement. It is intended not to be punitive, but as a stimulus for all of us to stay current in our practices. Our patients deserve no less.
-Jesus E. Medina, MD
In the past, once a candidate passed the exams and became certified by the ABOto, no further examinations or assessments were required to maintain certification. In 2002, the ABOto began issuing only time-limited certificates, which meant that these certificates expire in 10 years and must be renewed. All diplomates with time-limited certificates must participate in Maintenance of Certification (MOC©), a program being developed by all member boards of the American Board of Medical Specialties (ABMS). Diplomates who hold timeless certificates and participate in MOC can do so without jeopardizing their timeless certificates.
The stimulus for this change is the increasingly intense national focus on health care quality. Various organizations are responsible for improving the quality of care in their respective components of the health care system, such as the Joint Commission on the Accreditation of Healthcare Organizations (JCAHO) for hospitals. The ABMS and its member boards, along with the state medical licensing boards, bear the responsibility to assess that individual physicians are practicing modern, quality medicine. After careful deliberation, the ABMS developed and mandated that all member boards develop specialty-specific MOC programs.
Components of the MOC Program
Each MOC program consists of four parts:
Professional standing
Continuing education/self-assessment
Cognitive examination
Performance in practice
The current status of each of these components is as follows: