Jesus E. Medina, MD, is President of the American Board of Otolaryngology. Robert H. Miller, MD, MBA, is Executive Vice President of the American Board of Otolaryngology and Chair of ENToday's editorial board.
Many of us think of certification as passing the written and oral exams given by the American Board of Otolaryngology (ABOto). However, the certification process actually begins as soon as a new resident enters training. The resident must register with the ABOto so we can track his or her progress. Each year, the program director must complete a form indicating the progress the resident is making and assuring that the resident receives credit for each year of training. At the end of training, the program director must then sign the resident's application to take the exam as a sign that the program director agrees the resident is qualified and ready to be examined.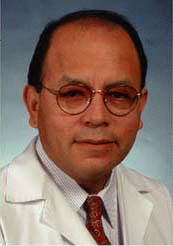 The thrust of the MOC program is continuous quality improvement. It is intended not to be punitive, but as a stimulus for all of us to stay current in our practices. Our patients deserve no less.
-Jesus E. Medina, MD
In the past, once a candidate passed the exams and became certified by the ABOto, no further examinations or assessments were required to maintain certification. In 2002, the ABOto began issuing only time-limited certificates, which meant that these certificates expire in 10 years and must be renewed. All diplomates with time-limited certificates must participate in Maintenance of Certification (MOC©), a program being developed by all member boards of the American Board of Medical Specialties (ABMS). Diplomates who hold timeless certificates and participate in MOC can do so without jeopardizing their timeless certificates.
The stimulus for this change is the increasingly intense national focus on health care quality. Various organizations are responsible for improving the quality of care in their respective components of the health care system, such as the Joint Commission on the Accreditation of Healthcare Organizations (JCAHO) for hospitals. The ABMS and its member boards, along with the state medical licensing boards, bear the responsibility to assess that individual physicians are practicing modern, quality medicine. After careful deliberation, the ABMS developed and mandated that all member boards develop specialty-specific MOC programs.
Components of the MOC Program
Each MOC program consists of four parts:
Professional standing
Continuing education/self-assessment
Cognitive examination
Performance in practice
The current status of each of these components is as follows:
Professional standing
All participants must have current valid ABOto certificates.
All participants must have unrestricted medical licenses in all states in which they practice.
All participants must have privileges at a hospital or ambulatory surgery. center. Those who do not must certify that their privileges were not lost due to an adverse action.
Continuing education/self-assessment
Previously, each participant was required to complete 100 hours of CME every two years and report the number of hours in an annual report. Sixty percent of the hours were required to be in otolaryngology. However, the ABOto has applied to the ABMS to change the CME requirement to one in which the participant must meet his or her state licensure CME requirement.
Each participant must periodically participate in Internet-based self-assessment modules. The ABOto is in the process of developing a prototype self-assessment module that should be available in 2007. More modules will be developed in a variety of areas to serve the wide diversity of practice focus in otolaryngology. There is no pass/fail on the modules; they are to be used to identify areas of weakness that can serve as a guide for a self-study program.
Cognitive examination
The participant will be required, at the end of the 10-year MOC cycle, to take and pass a computer-based exam that is clinically oriented. Because there is such a wide diversity of practice focuses in otolaryngology, the ABOto exam will consist of two modules. The first is a core module that includes material that all otolaryngologists should know-such as patient safety, antibiotics, anesthetics, and the like. The second module will be selected by the participant based on his or her practice focus. Passing the exam will renew the primary certificate and not imply special expertise in a given area of otolaryngology.
The specialty modules will include:
General
Pediatric Otolaryngology
Head and Neck
Facial Plastic and Reconstructive
Otology/Audiology
Rhinology
Laryngology
Allergy
Diplomates who are subcertified in neurotology or sleep medicine will take those respective modules, which will renew their primary as well as their subspecialty certificates.
Performance in practice
This part of MOC is probably the most important because it will measure the actual practice of medicine. This is a very difficult concept, and there are no good measures available at this time. However, all ABMS boards are working on developing this part. It is likely that the Part IV measures will also be useful in measurement processes that are being demanded by insurers, Medicare/Medicaid, and state licensing boards. This part of MOC may also fulfill requirements for the developing pay-for-performance programs. The plan is to develop a process that are nonintrusive, accurate, and cost-effective.
MOC applies to all diplomates certified in 2002 and thereafter, including subspecialty certificate holders. In addition, the directors of the American Board of Otolaryngology have voluntarily agreed to participate in MOC. The state licensing boards are in the process of developing a Maintenance of Licensure (MOL) program that parallels MOC. It is felt that the states will require participation in their MOL program to maintain a state license. However, the state licensing boards have indicated that participation in the ABMS MOC program will fulfill their MOL requirements.
When we were in medical school and residency, our performance was reviewed regularly in the form of tests, rotation evaluations, and other mechanisms. Ultimately, we passed the ABOto examination and became certified but without any subsequent formal evaluation that we were staying current on the latest medical knowledge. The vast majority of certified otolaryngologists provide excellent care. However, the national movement to improve the quality of health care mandates a program to ensure that we remain up-to-date, which is the reason for MOC. The thrust of the MOC program is continuous quality improvement. It is intended not to be punitive, but as a stimulus for all of us to stay current in our practices. Our patients deserve no less.
©2007 The Triological Society