Data on the societal and individual burden of RS. Statement authors found a number of interesting facts on financial costs of RS treatment and associated productivity loss:
There was an individual direct cost of $770 to $1,220 per patient-year for CRS.
RS-related work productivity cost approaches $4 billion annually in the United States.
According to quality-of-life studies examined for the statement, overall CRS quality of life is worse than that of patients with congestive heart failure, chronic obstructive pulmonary disorder, and Parkinson's disease.
Review of potential pathophysiologic mechanisms and recommendations for diagnosis and treatment for RS. Focus is placed on the appropriate medical therapy at the minimum effective treatment level needed by patients. Contributing factors included anatomic variants, allergy, septal deviation, viruses, bacterial infection, biofilm, osteitis, reflux, vitamin deficiency, fungus, superantigens, innate immunity, microbiome and epithelial barrier disturbance, ciliary derangements, immunodeficiency, and aspirin-exacerbated respiratory disease. Each treatment recommendation is evaluated by aggregate level of evidence, benefit, harm, cost, benefits-harm assessment, value judgments, policy level, and intervention.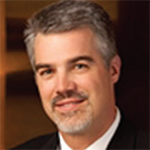 We hope to better understand the heterogeneity within CRS. Previously, it was thought of as either one or two conditions, but there are far more than that. When we better define the different disease states, we can then understand the more than 20 treatments we've seen.
—Richard R. Orlandi, MD
One interesting finding was a lack of evidence showing that antibiotics are effective as a standard treatment for all forms of CRS; instead of focusing on bacterial causes, the focus in treatment recommendations is placed more on limiting inflammation. "For CRS (but not ARS), it isn't usually an infection as much as it is inflammation, although bacteria initiating or perpetuating the condition is possible and should be considered," said Dr. Orlandi. "This differs from traditional clinical thought—a bacterial cause has been so dogmatic that many insurance companies will not approve surgery without the patient undergoing a round of antibiotics first. Hopefully, we can cut down on antibiotic overuse, as the evidence isn't there to support its use in many CRS cases."
"The emerging consensus understanding of CRS, as of 2016, is that the disorder is a phenotypic endpoint of multiple different factors that result in various forms of inflammation within the paranasal sinuses. The known potential factors include genetic predisposition, external environmental factors, imbalance of pathogenic bacteria and the normal microbiome, presence of biofilms, structural outflow tract obstruction, and a patient's dysregulated inflammatory response, among others," said Dr. Tabaee. "These factors may apply differently patient to patient, creating a challenge in diagnosis, especially since the inflammatory endpoint may appear similar. The common mainstays of therapy including antibiotics and steroids have a very specific role, but that's only really one segment of treatment for these patients. Multimodality treatment in the form of medical therapy targeting underlying etiologies and the inflammatory response is combined with endoscopic sinus surgery to help restore sinonasal physiology and improve access for topical therapy; however, the specific nature of the treatment approach needs to be highly individualized based on patient specific factors."