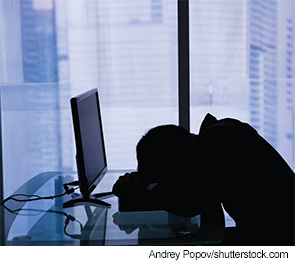 MINNEAPOLIS—Sleep professionals gathered here at SLEEP 2014, the 28th annual meeting of the Associated Professional Sleep Societies LLC (APSS), held May 31–June 4, enjoyed more than 90 clinical and scientific sessions. The APSS is a joint venture of the American Academy of Sleep Medicine and the Sleep Research Society.
Here are highlights from a few of the sessions.
Upper Airway Stimulation for Select Patients with OSA
In May of this year, the U.S. Food and Drug Administration (FDA) approved a new device for a subset of patients with moderate to severe obstructive sleep apnea (OSA) who are intolerant to the current first-line therapy of continuous positive airway pressure (CPAP). A panel of experts discussed the clinical data supporting approval of the device and provided some clinical perspective on its use in a select group of patients with OSA.