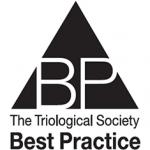 TRIO Best Practice articles are brief, structured reviews designed to provide the busy clinician with a handy outline and reference for day-to-day clinical decision making. The ENTtoday summaries below include the Background and Best Practice sections of the original article. To view the complete Laryngoscope articles free of charge, visit Laryngoscope.com.
Background
A significant proportion of patients undergoing otolaryngological surgery take antiplatelet therapy for a variety of conditions, including coronary artery disease and angina; following cardiac procedures, stroke, or transient ischemic attacks; and peripheral vascular disease. However, continuation of antiplatelet therapy may lead to increased risk of bleeding, whereas discontinuation could cause cardiovascular complications.
Best Practice
The decision to interrupt antiplatelet therapy must balance the patient's thromboembolic risk and perioperative bleeding risk and is therefore best made in conjunction with the patient's cardiologist and anesthesiologist. In most cases, aspirin can be safely interrupted for patients without stents; for patients with stents on dual antiplatelet therapy, surgery should be delayed 6 weeks after BMS or 1 year after DES, at which time thienopyridines can be interrupted. Prospective studies on perioperative antiplatelet management, stratifying otolaryngological procedures by bleeding risk, are necessary to further guide individual recommendations. (Laryngoscope. 2016;126: 783–785).