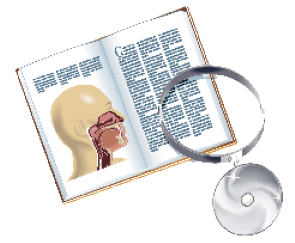 TRIO Best Practice articles are brief, structured reviews designed to provide the busy clinician with a handy outline and reference for day-to-day clinical decision making. The ENTtoday summaries below include the Background and Best Practice sections of the original article. To view the complete Laryngoscope articles free of charge, visit Laryngoscope.com.
Background
The goal of antibiotic prophylaxis is not to sterilize the operative field, but to minimize the perioperative bacterial load to the level that will not result in clinical infection. Patient-related risk factors, such as poor nutritional status, smoking, diabetes and impaired immune system, and nature of the surgery should be reviewed when considering prophylactic use of antibiotics.
Postoperative surgical site infections (SSIs) occur in <1% of patients undergoing clean head and neck operations, such as uncontaminated thyroidectomy, parotidectomy, or submandibular gland excision. Therefore, antibiotic prophylaxis is not thought to be beneficial. It is required though for patients at risk for development of infective endocarditis. According to the American Heart Association, prophylaxis should be administered to high-risk and offered to moderate-risk patients.
Best Practice
Antimicrobial prophylaxis is not indicated in clean head and neck cases, unless there is a potential of development of infective endocarditis. Prophylaxis is administered to high-risk and offered to moderate-risk patients.
Perioperative antibiotic prophylaxis is indicated for patients undergoing clean-contaminated surgery. The available regimens include: clindamycin (600 mg every six hours), ampicillin-sulbactam (1.5 or 3 g every six hours), amoxicillin-clavulanate (2 g every eight hours), or cefazolin (2 g every 8 hours). The duration of perioperative antimicrobial prophylaxis should not exceed 24 hours (Laryngoscope. 2014;124;1055-1056).