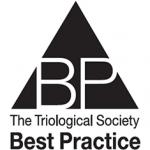 TRIO Best Practice articles are brief, structured reviews designed to provide the busy clinician with a handy outline and reference for day-to-day clinical decision making. The ENTtoday summary below includes the Background and Best Practice sections of the original article. To view the complete Laryngoscope articles free of charge, visit Laryngoscope.
Background
Surgical site infections (SSIs) remain one of the most common and significant contributors to prolonged hospitalization and postoperative morbidity after clean-contaminated head and neck oncologic surgery. Risk of SSIs increases with microvascular free-flap reconstruction, after which infections often contribute to further flap site complications, including vessel thrombosis and flap loss. Antibiotic prophylaxis has become standard in surgery to combat infections both peri- and postoperatively, particularly in free flap cases. However, the duration of antibiotic prophylaxis for optimal outcomes remains controversial.
Current recommendations outlined by the Centers for Disease Control Guidelines for the Prevention of Surgical Site Infection do not suggest administering parenteral antibiotic prophylaxis beyond clean and clean-contaminated surgery duration (no recommendation provided for nonparenteral prophylaxis) (JAMA Surg. 2017;152:784–791).  However, most clinicians performing clean-contaminated head/neck surgery have employed postoperative antibiotics for some duration. The length of time that postoperative antibiotics are administered is often at the clinician's discretion. The risks of unnecessary, prolonged use of antibiotics include adverse side effects and selection of antibiotic resistant organisms. Given the problems associated with antibiotic overuse, a review of recent data examining the most appropriate duration of prophylactic antibiotics following clean-contaminated surgery in the head/neck is warranted.
Best Practice
Postoperative antibiotic prophylaxis in clean-contaminated head and neck free flap reconstruction cases is most likely sufficient and recommended for use ≤24 hours from wound closure, especially when considering the risks of unnecessarily prolonged antibiotic usage. This recommendation is consistent with existing guidelines recommended by the Surgical Care Improvement Project, most recently updated in 2017. In addition to these general guidelines, mitigating factors should be considered on a case-by-case basis, including previous radiation, late-stage disease, and other comorbidities.