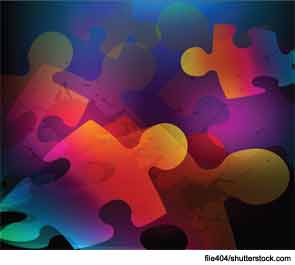 If the physician recruitment process is a puzzle, then the background check is the vacuum cleaner, sweeping the area for any missing puzzle pieces.
"You are trying to get the whole picture," said Tim Lary, vice president of physician staffing at North Hollywood, Calif.-based IPC: The Hospitalist Company. "You are trying to see if something doesn't fit right."
Any competent health care organization will conduct a background check on physician job candidates, first and foremost to ensure patient safety and a safe practice environment for other health care providers, Lary said. There is also the issue of liability.
Financial liability for the negative acts of employees, whether accidental or intentional, is an area of exposure for businesses, said Les Rosen, president and CEO of Employment Screening Resources, a consumer reporting agency and human resources consulting firm in Novato, Calif. Businesses can be held liable for injuries resulting from the failure to adequately screen the people it hires. Background checks demonstrate the organization has done its due diligence in assessing the safety and competence of job candidates. "It enables an organization to hire based upon facts, not just instincts," said Rosen.
Background Basics
Otolaryngologists must be prepared to effectively deal with background checks throughout professional careers. Employment checks often involve three areas: credentials verification, reference checking and an additional background investigation.
Credentialing includes a review of the physician's completed education, training, residency, licenses and any certifications, and often encompasses the candidate's hospital privileges history, malpractice claims history and peer reviews.
Reference checking involves verifying dates of employment and title at the otolaryngologist's previous jobs and contacting references to speak with them about the candidate's qualifications.
Background investigations often are done by a third-party agency. The investigation will vary depending on the policies of the healthcare organization contracting the review, but, generally speaking, it includes a check of the following: