People who choose to go into medicine as a career are driven in part by their desire to serve others in the most intimate of ways, by healing bodies and minds. A good dose of empathy, the ability to understand and share the feelings of another, should come with the job. But an increasingly technological approach to healthcare, reliant on machines and data that prioritize analytic skills, can diminish the physician's focus and ability to approach the patient with this most critical of skills.
"Research shows that when we engage in analytic thinking, we turn off brain areas for empathy. By contrast, when we engage in genuine empathy, we turn off brain areas for analytic thinking," said Anthony Jack, PhD, who has used brain-scanning technology to look at the functioning of the brain during analytic and empathetic states in his research as principal investigator at the Brain, Mind and Consciousness Lab at Case Western Reserve University in Cleveland, Ohio.
"Effective care providers need to learn to switch between analytic and empathetic modes rapidly, so that while they are making a diagnosis they are also providing social cues to the patient that indicate genuine concern for their well-being," he said.
How do physicians do that?
One way is to actively focus on and enhance recognition of the importance of empathy in a healthcare climate in which analytic skills increasingly dominate. For Helen Riess, MD, and other researchers who have looked at the neurophysiology of empathy, the key is to actively teach skills that enhance empathy.
"Empathy needs to be taught as an exclusive skill and also needs to be presented as a reminder throughout the medical profession, because sometimes humanistic skills go by the wayside when people get more focused on things like documentation requirements," said Dr. Riess, who developed and directs the Empathy and Relational Science Program at Massachusetts General Hospital in Boston, the first hospital-based empathic training of its kind.
In 2011, Dr. Riess and her colleagues published the first results of a pilot study to test the effectiveness of an empathy-relational skills training protocol in residents in the otolaryngology program at Harvard (Otolaryngol Head Neck Surg. 2011;144:120-122). Since then, a number of studies have been published supporting the positive effects of physician empathy training on patient satisfaction and health-based outcomes, as well as on physician career satisfaction.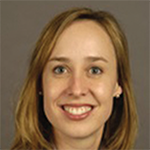 It's harder to express empathy with patients if you don't have a history to build on, so we emphasize empathy with people who are in training. If you're not specific about it in training, the residents may miss that point.
—Stacey T. Gray, MD
Empathy Training
The empathy training, which was first tested on otolaryngology residents in 2010 and then incorporated into the educational curriculum in the Harvard Otolaryngology Program, was based on three empathy training sessions that incorporate key teachings of the program.