Because dysgeusia lasting several months or longer is rarely seen following tonsillectomy, the condition is seldom discussed with patients. "I think it's an important study of adult data and the conclusions seem valid that we should be aware of that risk," said Kaalan Johnson, MD, assistant professor in the department of otolaryngology-head and neck surgery at the University of Cincinnati College of Medicine and division of pediatric otolaryngology-head and neck surgery at Cincinnati Children's Hospital Medical Center in Ohio. "Consideration should be given to discussing that risk with patients—both adult and pediatric—pre-operatively."
Recently, in a follow-up study of those 15 patients who experienced taste disturbances after six months, Dr. Heiser and his team of researchers found two who reported taste disturbance that lasted more than a year post-surgery (Laryngoscope. 2012;122(6):1265-1266). One of those two had diabetes and reported suffering "permanent" dysgeusia. While these results showed that about 1 percent of the original group of patients reported long-lasting and possibly permanent taste disorders after tonsillectomy, Dr. Heiser and his co-authors said that their data should be taken into consideration when patients are informed about complications after surgery.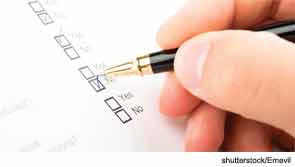 Is It Really a Taste Disorder?
Richard Doty, PhD, professor of psychology in otorhinolaryngology-head and neck surgery and director of the Smell and Taste Center at the University of Pennsylvania's Perelman School of Medicine in Philadelphia, said he's found that true, isolated taste disorder following tonsillectomy is "extremely rare," given his research and the analysis in numerous studies published on the topic. He contends that most patients who complain of problems with their taste are really experiencing a temporary loss of their sense of smell.
Indeed, in a study of 750 patients from the University of Pennsylvania Smell and Taste Center who complained of taste disturbance, fewer than 5 percent had true taste dysfunction, and 68 percent exhibited only olfactory dysfunction. Additionally, fewer than 1 percent of those patients who complained of dysgeusia could attribute their condition to a previous tonsillectomy procedure (Arch Otolaryngol Head Neck Surg. 1991;117:519-528).