This January, the Medicare Prescription Drug Benefit, created by the Medicare Prescription Drug, Improvement, and Modernization Act of 2003 (MMA), took effect. But does this new program provide an improvement over the network of Medicaid, Medigap, private plans, and out-of-pocket spending that preceded it? American Association of Retired Persons CEO Bill Novelli said, Millions of Americans who have never had drug coverage can now save more money through Medicare Part D rather than turning to Canada to get their prescriptions.1 While the program has had some initial problems, a more complete picture of the actual benefits of this new benefit will emerge in the coming months, as the glitches are corrected and the initial enrollment period ends.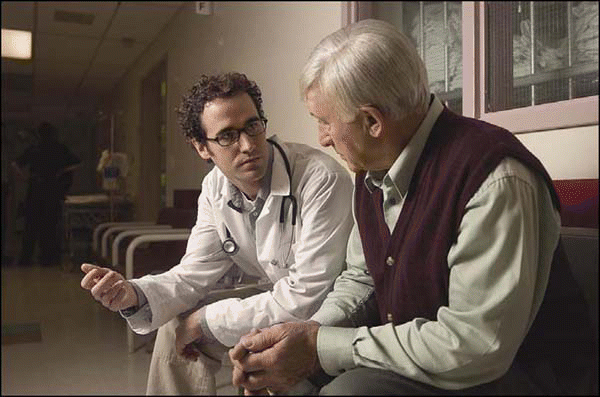 click for large version
Figure. It is likely that patients will turn to their physicians when deciding whether they should sign up for Medicare Part D.
Background of the MMA
In December 2003, Congress passed the MMA, and Title 1 of the bill established a new Part D of Medicare, providing seniors and individuals with disabilities the first comprehensive prescription drug benefit ever offered under the Medicare program. After signing the bill, President Bush said, With this law, we're giving older Americans better choices and more control over their health care, so they can receive the modern medical care they deserve. According to CMS, this represents the most significant improvement of senior health care in nearly 40 years.2
Specifics on How Part D Works
Open enrollment for Medicare beneficiaries began November 15, 2005, and will continue through May 15, with coverage beginning a month after enrollment. Enrollment will open again in November 2006, but coverage will not begin until January 2007 and patients may pay higher premiums. Patients who enroll when they are first eligible or patients who have current prescription drug coverage that is, on average, as good as or better than Medicare coverage will get a penalty-free premium if they decide to join a Medicare Prescription Drug Plan at a later date.
Patients have many options for Part D coverage. Individuals may keep Medicare Part A and B while choosing a separate Prescription Drug Plan (PDP) or they can choose a Medicare Advantage Plan which includes a prescription drug benefit (MA-MDP). If the Medicare Advantage Plan does not offer a prescription drug benefit, they may choose a separate PDP. Beneficiaries pay a monthly premium of approximately $32 per month for prescription drug coverage, with the actual amount of the premium varying by plan (private organizations have contracting with Centers for Medicare and Medicaid Services (CMS) to offer the prescription drug plans).