Recognizing different behaviors and views in particular ethnic groups is an important first step in developing empathy and the ability to develop a trusting relationship with a patient. For example, Asian-Americans often avoid direct eye contact, minimize their symptoms, and distrust Western medicine.
Dr. Taylor, who works in a tri-county community practice that includes a county with a population that is 43% Latino, Asian-American, African-American, and non-US-born African, says that the biggest challenge is gaining the trust of patients who have been ignored by previous physicians who are unempathetic to, or at least who do not recognize, the language and cultural differences of these ethnic populations. Also challenging, he said, is getting physicians to understand and accept that diversity makes a society stronger and that recognition of this helps physicians to deliver more comprehensive and safe health care.
As it is estimated that minorities in the United States will become the majority within the next 20 years, Dr. Taylor urges physicians to become educated on cultural competency to understand a world outside our own that allows us to treat all patients with the same amount of caring, compassion, and dignity, which we as physicians all have the capacity and obligation to do.
Dr. Taylor offered the acronym LEARN-Listen, Explain, Acknowledge, Recommend, and Negotiate-to help physicians develop skills in cultural competency.
Reiterating the need to recognize and appreciate the different backgrounds of patients, Dr. Kuppersmith emphasized the importance of communication. It is easy to forget that not everyone communicates the same way, he said. The inability to communicate because of cultural competency issues or because the physician fails to appreciate reduced literacy results in suboptimal care, reduces patient compliance, and may result in poorer outcomes.
Health Literacy
Often going hand in hand with issues of cultural competency is health literacy-the ability to obtain and process health information to make an informed decision. According to Lisa Perry-Gilkes, MD, an otolaryngologist in Atlanta, many minorities and other populations are at risk because of health illiteracy. Rates of health illiteracy are 66% for Hispanics, 58% for African-Americans, 60% for persons on Medicaid, and 57% for those on Medicare. Affluent older people are also at risk, with 30% of this population reported to lack health literacy.
The consequences of health illiteracy are significant. Patients with limited understanding of their medical condition and treatment recommendations are less likely to comply with treatment. Physicians and institutions who do not recognize health illiteracy in their patients and fail to improve communication may be at increased risk of lawsuits, with estimates showing that up to 75% of lawsuits for medical malpractice are the result of poor communication.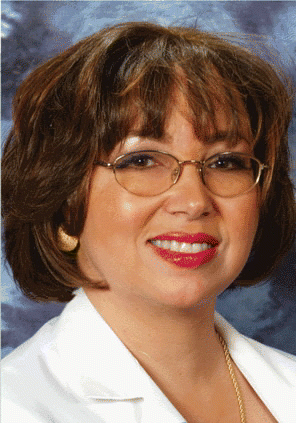 If you understand the problem, you can fashion your practice to accommodate the issues, [such as] making your office appointment/visit user-friendly to all patients and recognizing the patient population that may have difficulties.
-Lisa Perry-Gilkes, MD
For Dr. Perry-Gilkes, raising awareness of health illiteracy and how it affects patient care and compliance is nearly half the battle in getting physicians to better serve patients low in health literacy. Part of this awareness is simply recognizing clues in patient behavior that may indicate health illiteracy, such as missed appointments and noncompliance to medication.