In reality, looking at overall survival characteristics of the two populations is not the right question, said Dr. Morton, who led the trial. The right question is, 'In the patients who have nodal metastases, does identifying them by sentinel node biopsy and removing them early have a therapeutic advantage over just observing them and removing them when they become clinically evident?'
In my opinion, for the subset of patients who have nodal metastases, it is very clear that removing them early provides a survival advantage, as opposed to observing them until you can observe them by palpation, he said. That opinion is borne out by the disease-free survival advantage in the trial.
Additionally, having a negative sentinel node biopsy can provide patients with improved quality of life in several ways. The surgery is less extensive than a complete node dissection and is associated with less morbidity. The peace of mind that comes from having-in experienced hands-a negative sentinel node biopsy is huge, added Dr. Morton.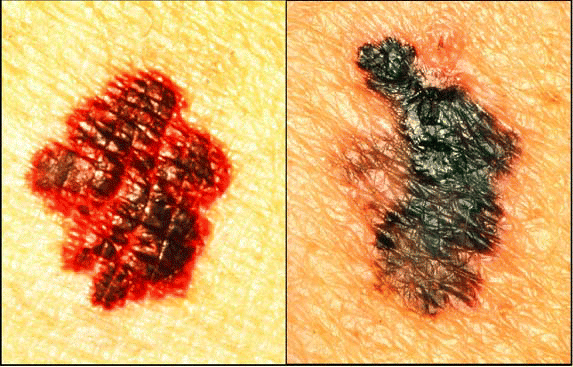 click for large version
Figure. For tumors such as melanoma that metastasize via the lymphatic system, a negative sentinel node should indicate that the tumor has not spread beyond the initial tumor bed and that all nodes in the nearby basin will be negative.
Given the level of evidence from this trial, the procedure should be used more consistently in the United States and around the world, said Charles M. Balch, MD, Professor of Surgery and Oncology at The Sidney Kimmel Comprehensive Cancer Center at Johns Hopkins University in Baltimore, who wrote the New England Journal of Medicine editorial that accompanied publication of the trial. This will be important for staging melanoma for people who have enough risk of metastases, he said. Patients with a thin melanoma have little chance of metastases, but for patients with melanomas that are of intermediate thickness, are thin with ulceration, or penetrate the dermis, the risk jumps to a 10% to 15% risk of spread.
Already it is being done routinely in most centers, though not in all centers, Dr. Balch said. It is currently included in the National Comprehensive Cancer Network treatment guidelines for intermediate-thickness melanomas.
Dr. Morton and the other investigators involved in the randomized trial have initiated a second randomized trial to compare the therapeutic value of sentinel node biopsy to complete node dissection in patients who have evidence of nodal metastases by sentinel node detection. The trial started in 2005 and is currently accruing patients.