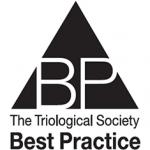 TRIO Best Practice articles are brief, structured reviews designed to provide the busy clinician with a handy outline and reference for day-to-day clinical decision making. The ENTtoday summaries below include the Background and Best Practice sections of the original article. To view the complete Laryngoscope article free of charge, visit Laryngoscope.
BACKGROUND
Chronic rhinosinusitis (CRS) is a common condition associated with significant patient morbidity and healthcare costs. Medically refractory CRS is often treated surgically with endoscopic sinus surgery (ESS).
The need for routine use of oral antibiotics post-sinus surgery is controversial. If patients experience equivalent outcomes with and without postoperative antibiotics, then reducing routine use could positively impact antibiotic-resistance trends and healthcare costs, while avoiding the systemic side effects of antibiotics. The goal of this review is to determine if oral antibiotics should be routinely prescribed following ESS. Of note, this paper excluded studies that included macrolide antibiotics, as well as doxycycline, as their use in CRS is frequently for their anti-inflammatory properties.
BEST PRACTICE
For uncomplicated ESS cases, the current level 1 evidence does not support the routine use of oral antibiotics post-operatively. Future studies with larger sample sizes would overcome the limitations of current literature, which is characterized by small sample size and variable antibiotic regimen.