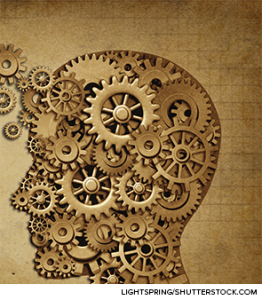 Otolaryngologists looking to become certified in sleep medicine have a growing number of fellowships to choose from. That's good news, because opportunities have been quite limited.
Pell Ann Wardrop, MD, a member of the Sleep Disorders Committee of the American Academy of Otolaryngology–Head and Neck Surgery (AAO-HNS), said that from 2008 to 2012, otolaryngologists could take a board certification examination to become certified in sleep medicine if they had a certain amount of experience. More than 240 physicians became certified during that period.
Since 2012, otolaryngologists have had to pursue a fellowship in sleep medicine in order to take the board certification examination. But in the U.S., only eight institutions have programs with board-certified sleep faculty able to teach surgical treatments as well as achieve the goal of sleep medicine certification. "This will not keep up with the demand," Dr. Wardrop said.
But more fellowships are becoming available as the need escalates. By making more otolaryngologists aware of the fellowships, Dr. Wardrop aims to increase interest in sleep medicine certification, which will hopefully increase the number of fellowships as well as the number of otolaryngologists with this specialized skill set.
Edward M. Weaver, MD, MPH, professor of otolaryngology, chief of sleep surgery, and co-director of the University of Washington Medicine Sleep Center in Seattle, said there is greater demand for sleep medicine/surgery training among otolaryngologists as sleep medicine has taken an increasingly prominent role in otolaryngology. Sleep medicine is included in resident training, in-service examinations, and the board certification examination. Sleep surgery is also increasingly recognized as an important alternative to continuous positive airway pressure (CPAP) for obstructive sleep apnea.
Challenges of Program Development
One reason fellowships are limited is the challenges involved in developing a specialized program that includes surgery in sleep. "A hybrid program requires careful planning of the fellow's time and flexibility among the sleep medicine faculty to accommodate adequate time for subspecialized surgery training while achieving the goals and requirements of the Accreditation Council for Graduate Medical Education (ACGME)-accredited sleep medicine fellowship," Dr. Weaver said. "But this is achievable when there is a close relationship between sleep medicine and sleep surgery faculty."
To bridge the gap between the two disciplines, "We need to collaborate with our sleep medicine colleagues and integrate the sleep surgery and sleep medicine curriculums," said Ryan J. Soose, MD, of the division of sleep surgery at the University of Pittsburgh Medical Center. "Sleep is a very multidisciplinary specialty by nature. Having one foot in sleep medicine and one foot in sleep surgery is not a problem, but rather a huge benefit. An ideal program is one with broad educational experience that includes pulmonary, neurology, psychiatry, pediatric, dental, and surgery perspectives. This diversity will provide well-rounded training and best prepare trainees for a successful career in sleep."
According to Dr. Weaver, key ingredients for a hybrid program are an existing ACGME-accredited sleep medicine fellowship, an experienced sleep surgeon or team in the fellowship that practices the full range of sleep surgery (or at least the parts of sleep surgery of interest to trainees), and a collaborative sleep medicine team that works closely and well with the sleep surgery team.
Hurdles Ahead
Dr. Weaver believes funding might be a challenge for some new programs. "ACGME-accredited fellows are not allowed to bill directly for their services or have attending hospital privileges, which limits the funding and programmatic flexibility," he said. However, ACGME accreditation ensures an excellent, well-rounded training experience and provides eligibility for sleep medicine board sub-certification that would otherwise not be available.
José E. Barrera, MD, associate professor at Uniformed Services University of the Health Sciences in Bethesda, Md., and clinical associate professor at the University of Texas Health Sciences Center in San Antonio, also foresees funding as a primary challenge for fellowships.
"There is plenty of interest to teach, but less interest in funding; however, two large hospital systems are showing interest to meet this goal," he said.
Another barrier to the development of fellowships has been a lack of awareness about which programs are available. Kanwar Kelley, MD, JD, resident at the University of California, Irvine and chair of the AAO-HNS Section for Residents and Fellows-in-Training, has compiled a list of fellowships in sleep medicine that have a surgical emphasis in sleep surgery.
Traditional Sleep Medicine Programs Give Support
Overall, sleep medicine programs increasingly support adding the surgical aspect and having otolaryngologists in the program. "If we work together in patients' best interests, there will not be any resistance," said Kathleen L. Yaremchuk, MD, MSA, chair of the department of otolaryngology–head and neck surgery at Henry Ford Health System in Detroit.
Dr. Weaver said sleep medicine colleagues have been supportive and enthusiastic about welcoming otolaryngologists to the fellowship. "I believe this successful training collaboration is related to our close working relationship and shared clinical and academic spaces," he said. "Even before the hybrid sleep medicine/surgery fellowship program, the sleep medicine faculty always welcomed otolaryngology residents who sought extra sleep medicine training during their elective rotation."
Dr. Barrera said that having a variety of training programs available is necessary to ensure the future of sleep surgery programs in the future. "Our training program incorporates reconstructive principles of soft tissue, maxillofacial, and facial plastic and reconstructive best practices and applies them to patients seeking sleep surgery to improve quality of life as well as functional airway parameters in the treatment of OSA in children and adults," he said.
With fewer fellowship applications in general, now is an ideal time for otolaryngologists to apply for sleep medicine/surgery fellowships. "The economics of sleep medicine is in a transition as in-laboratory polysomnography is used less and home sleep testing is used more. This transition has resulted in fewer pulmonary applicants to sleep medicine fellowships," Dr. Weaver explained. "Furthermore, otolaryngologists are typically strong candidates, as they have already competed successfully for coveted otolaryngology residency training positions." Ultimately, many variations of training opportunities are available, depending on the prospective applicant's goals.
---
Karen Appold is a medical writer based in Pennsylvania.