Although the recommendations were made by this multispecialty committee, the guidelines specifically target otolaryngologists and are not meant to be comprehensive for all practitioners who care for children with sleep problems, said coauthor Ron Mitchell, MD, who is also professor and chief of pediatric otolaryngology at UT Southwestern Medical Center and Children's Medical Center in Dallas.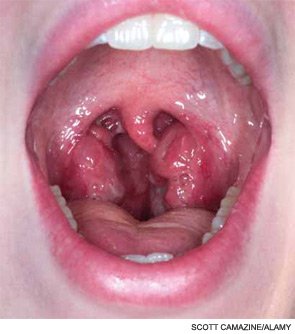 Sleep-disordered breathing accounts for most of the estimated 530,000-plus tonsillectomies performed each year in the U.S. for children under 15 years of age (Natl Health Stat Report. 2009;11:1-25).
Best Use of Limited Resources
The guidelines are driven in part by the need to help otolaryngologists make the best use of limited resources, Dr. Mitchell said. "We know that there are not enough resources to provide a sleep study for every child prior to tonsillectomy," he said. "We are not saying that every child with a sleep problem who is due to undergo a tonsillectomy should have polysomnography, but that there are certain categories of children for which [PSG] is extremely helpful."
Of the five recommendations in the guidelines, the first two emphasize what the AAO-HNS consider the best indications for referring a child for a sleep study prior to surgery. These include children with sleep-disordered breathing who also have select comorbidities that place them at higher risk of perioperative complications.
Pages: First | ← Previous | ... | 2 |3 | 4 | ... | Next → | Last | Single Page