A surgeon-scientist in otolaryngology is uniquely able to address clinical needs, identify gaps in knowledge, design and execute experiments, and translate discoveries from bench to bedside. Otolaryngology residency does not typically provide the training necessary for a surgeon to develop into an independently funded scientist. As otolaryngologists, we often have result-oriented personalities, and the long road to independent and successful science is challenging. It requires further training, the humility to accept direction, the resiliency to seek funding, and the fortune to have a supportive academic environment.
Training for Research
During the four-month research block in my third year of residency, I participated in basic science and clinical research projects. I wrote and obtained a Centralized Otolaryngology Research Efforts (CORE) resident research grant through the American Academy of Otolaryngology—Head and Neck Surgery Foundation, which was my introduction into the realm of funding. Like many residents, however, I didn't know what I didn't know. But, I was fortunate to have a mentor with perspective beyond mine at the time. Dr. Robert Kern is the chairman of otolaryngology at Northwestern University, and I as progressed through residency, he encouraged me to explore my interests in research.
As a chief resident, I had excellent surgical training but hardly, if any, formal training in how to do research professionally. Dr. Kern introduced me to Dr. Jane Holl, a pediatrician and, at the time, director of Northwestern's Center for Healthcare Studies. I had the opportunity to stay on as junior faculty in otolaryngology and as a concurrent fellow in Dr. Holl's Agency for Healthcare Research and Quality (AHRQ), within the Ruth L. Kirschstein Institutional National Service Research Award (NRSA) T32 program.  (A T32 is an institutional training grant program, sponsored by the NIH, AHRQ, or other national body.)
Why Protected Time Is Vital
During the fellowship, I earned a master's degree in health services and outcomes research.  For those two years, I had 75% protected time for research, and was able to start my clinical practice with two half-days in clinic and a half-day in the OR per week. "Protected time" refers to the amount of working time reserved for research or research training, that should not be consumed by other work such as clinical, educational, or administrative duties. The T32 and approximately $20,000 per year of departmental research startup funds supported a part-time research assistant, statistical support, database acquisition, and analytical software, all of which I learned to use through my fellowship training. Perhaps the biggest asset from that time was the opportunity to have mentors and co-investigators in both the surgical and non-surgical divisions (such as in social sciences, internal medicine, and epidemiology). This formal research training and phenomenal mentorship from Dr. Holl were essential to my development as a scientist.
Professional research is a very different world from the operating room, and the next steps towards higher level grant funding were challenging. During my fellowship, I prepared and submitted a KL2 grant proposal. (K awards are mentored career development awards that are typically sponsored by the NIH, AHRQ, or other national body.)
As an early to mid-career surgeon-scientist, I find that my patients and their conditions generate research questions, and it is both challenging and rewarding to attempt to answer these questions.
I became the top finalist for the KL2. Unfortunately, the funding line lapsed. I next submitted an R03 grant and scored in the mid-30s, just above the payline. (An R03 is a grant that supports small research projects and is typically funded by the NIH, AHRQ, or other national body.) I was then fortunate to receive a Triological Society Research Career Development Award. This was my first success, and it taught me the importance of exploring a variety of funding opportunities. I continued to explore individual K awards and received a K12 grant (on a second revision) through the Agency for Healthcare Research and Quality-funded Northwestern University Patient-Centered Intervention and Engagement Training program, with Dr. David Cella. The Triological award and K12 protected time (75%) were invaluable to my developing further research skills and establishing a research agenda.
Protected time is an essential aspect to the career path of a surgeon-scientist. How much protected time is enough? No published evidence exists to support a specific level. Though some surgeons may be granted exceptions at 50%, most training grants require at least 75% protected time. I have been fortunate to have a department and mentors who recognize the vital importance of protected time, and I would not succeed without their support. Formalized training in my master's program taught me research skills, and the actual degree can give a competitive edge for grant applications. Protected time is needed for the writing and rewriting that comes with applications, papers, and presentations. Finally, time is needed to sit down and meet with co-investigators, plan projects, and complete experiments. As an otolaryngologist, my time could be readily filled with clinics and procedures. And while I sincerely enjoy those, clinical endeavors could forever encompass my time, leaving research to the late-night hours after my kids are asleep. But to make research a professional part of my practice, dedicated time, just like dedicated OR time, is essential.
Other Elements of Success
Collaboration and mentorship are also essential to succeeding as a surgeon-scientist. Mentors in other scientific disciplines can offer great insight, not only in their scientific expertise, but also in grantsmanship and career development. I am fortunate to have extraordinary mentors (Drs. Jane Holl, David Cella, Kenzie Cameron, and Robert Schleimer) who have each helped dozens of junior faculty launch research careers leading to R01 funding. Their mentorship expertise is essentially unparalleled in a small field like otolaryngology. I've also enjoyed maintaining collaborations with former residents who have become co-investigators and friends across the country. Additionally, I have found that serving on committees such as the American Rhinologic Society Research and Grants Committee and Women in Rhinology section not only essential for my productivity, but also very rewarding.
Finally, I can't overemphasize the importance of having a department and institution that provide the right environment. Institutional research resources (e.g., biostatistical support, Institutional Review Board navigators, skilled librarians) can be extremely helpful. A department that has forged good relationships with other scientists and has established paths to research support services is set up for success. Management also has to understand the role of scientists in the institution. I have been fortunate to train and practice at Northwestern University, where leadership has invested in scientific collaboration as an integral component of our department.
Learning from Others
I wrote this piece primarily with a goal of demystifying for otolaryngologists the process of starting a career in research. At this point, I would still benefit from learning more from others with more experience. As surgeon-scientists in otolaryngology, we compete for funding with non-clinical scientists and non-surgical clinician-scientists. Scientists from other fields often have full years of research training built into their postdoctoral training/fellowships, have access to more T32 funded training programs, have an abundance of senior scientist mentors, and receive abundant research startup packages/protected time. My mentors from other specialties have clarified and expedited the grant-writing process by sharing full copies of their grant proposals, including letters of support, budgets, boilerplate language, and research plans. They have also given me perspective regarding funding, divulging the details of their rejections and successes. I feel that our specialty stands to benefit from a similar approach to scientific mentorship, via telecommunication if limited by geography.
I became an otolaryngologist for the challenges and rewards of using intellect and surgery to improve patients' lives. As an early to mid-career surgeon-scientist, I find that my patients and their conditions generate research questions, and it is both challenging and rewarding to attempt to answer these questions. My career path is far from over, but the lessons I've learned along the way are that formal research training, multidisciplinary collaboration, and protected time in a practice that is committed to science are essential to one's development and success as a surgeon-scientist.
---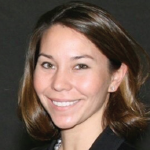 Dr. Smith is assistant professor and associate residency program director in the department of otolaryngology–head and neck surgery and Institute for Public Health and Medicine–Center for Healthcare Studies at the Northwestern University Feinberg School of Medicine.