Learning from Others
I wrote this piece primarily with a goal of demystifying for otolaryngologists the process of starting a career in research. At this point, I would still benefit from learning more from others with more experience. As surgeon-scientists in otolaryngology, we compete for funding with non-clinical scientists and non-surgical clinician-scientists. Scientists from other fields often have full years of research training built into their postdoctoral training/fellowships, have access to more T32 funded training programs, have an abundance of senior scientist mentors, and receive abundant research startup packages/protected time. My mentors from other specialties have clarified and expedited the grant-writing process by sharing full copies of their grant proposals, including letters of support, budgets, boilerplate language, and research plans. They have also given me perspective regarding funding, divulging the details of their rejections and successes. I feel that our specialty stands to benefit from a similar approach to scientific mentorship, via telecommunication if limited by geography.
I became an otolaryngologist for the challenges and rewards of using intellect and surgery to improve patients' lives. As an early to mid-career surgeon-scientist, I find that my patients and their conditions generate research questions, and it is both challenging and rewarding to attempt to answer these questions. My career path is far from over, but the lessons I've learned along the way are that formal research training, multidisciplinary collaboration, and protected time in a practice that is committed to science are essential to one's development and success as a surgeon-scientist.
---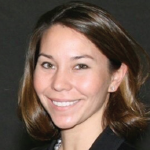 Dr. Smith is assistant professor and associate residency program director in the department of otolaryngology–head and neck surgery and Institute for Public Health and Medicine–Center for Healthcare Studies at the Northwestern University Feinberg School of Medicine.