The number of surgeons in African countries is severely low. In the United States, it has been estimated that there is one general surgeon for roughly every 17,000 residents. That doesn't include surgeons who perform only specialized procedures.
In Kenya, that ratio is estimated to be 1:101,587; in Zimbabwe, 1:142,857; in Uganda, 1:270,000; and in Malawi, 1:800,000. In Mozambique, where there is one surgeon for every 305,085 people, 41 of the 59 surgeons in the country were expatriates who could pack up and leave at any moment, Dr. Smith said.
A big problem in countries in sub-Saharan Africa is that even the doctors who are trained there tend not to stay there, Dr. Smith said. Zambia has kept fewer than 10% of the 600 doctors trained there between 1978 and 1999. Ghana lost 630 doctors, plus more than 11,000 other health care professionals, between 1993 and 2002.
A recent survey of Nigerian medical students showed that more than 60% of them planned to emigrate after their training. And 17,260 African doctors and nurses joined the National Health Service in the United Kingdom in 2007, Dr. Smith said.
But, said Dr. Smith, the emigrating doctors can hardly be blamed. Physicians in sub-Saharan Africa sometimes make just $1000 a month, have to worry about their personal safety, and often do not have basic medications and surgical supplies. So when a recruiter comes calling, the temptation to leave is strong.
Why do people leave? I think it can be summed up in this one word: opportunity, Dr. Smith said. Would you or I stay? Of course not. Does that mean I don't think we should help? No, I don't think so.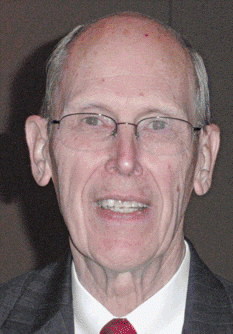 No one is going to come to you and require you to give something personally, but as caring physicians, I hope that we will all stop, think, and ask the question: How can I help?
-James D. Smith, MD
Movements Toward Change
There is work being done to try to change things.
The Pan-African Academy of Christian Surgeons (PAACS) has training centers fanned out across Africa to try to educate new surgeons. In 2002, there were just one program and only a few residents in training. In 2009, it is projected that there will be nine programs and more than 30 residents participating. Training sites are now located in Kenya, Ethiopia, Uganda, Nigeria, Cameroon, Bangladesh and Gabon. As of mid-2009, 10 African surgeons had graduated from PAACS programs and more were expected to graduate by year's end. Five are practicing in their home countries.