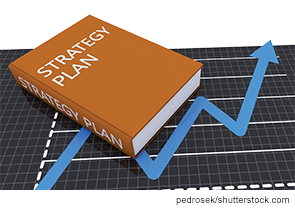 In an effort to explain how the American Board of Otolaryngology (ABOto) functions, ENTtoday has been publishing this series of informative articles. We hope you find this information helpful, and if you have any questions or comments, please feel free to contact the ABOto office at comments@aboto.org or 713-850-0399, or visit aboto.org
A strategic and long-range planning (SLRP) process is undertaken and updated by the American Board of Otolaryngology (ABOto) about every five years. The most recent update was performed by the entire board of directors over two days during the board's two meetings in 2012. The board used the prior SLRP as a baseline from which to work. Several issues were addressed, and the recommendations were made to the appropriate ABOto committees, which are summarized below.
The certification process—both primary and maintenance of certification (MOC)—is, of course, the major function of the board. After reviewing the current status of the examination process, several recommendations were made to the exam committee. These include consideration of adjusting the scoring and examiner scheduling based on historical examiner severity, and improving examiner training and standardization. The certification exams primarily address two of the core competencies: medical knowledge and patient care. Moving forward, the exam committee will explore new ways to assess other core competencies, such as communication and professionalism. In addition, the ABOto strives to optimize the pool of oral examiners and will work with sponsoring societies on the nomination process.
Since its introduction several years ago, MOC has been very successful, and the ABOto will continue to work with the American Board of Medical Specialties to evolve the process, particularly as related to the assessment of Performance in Practice (which is MOC Part IV). The partnership of the ABOto with the subspecialty and senior societies has been very fruitful, with the development of many educational modules and other content. This will need to continue and actually increase as MOC evolves, and the MOC committee will address that need. Maintenance of licensure is a state function and not a board function, but it is quite probable that many states may use MOC as a proxy for that separate state-mandated process, so MOC might become more important even for diplomates with time-unlimited certificates. The ABOto will continue to monitor this process.
A major partner for the board is the program director, since it is the program director who verifies that a candidate has successfully completed all aspects of training and is approved for the primary certification exam. To that end, the ABOto already provides administrative support for the Otolaryngology Program Directors Organization and has regular communications with that important group. Going forward, the ABOto will enhance their communications with individual program directors as well, and ensure that new program directors are provided with appropriate orientation and assistance.