He said he has watched with angst as business interests have seeped onto hospital boards.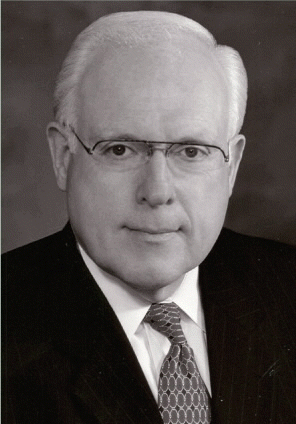 Sometimes we fail to remember that our patients are our greatest allies. When we see them in vulnerable situations, we have an opportunity to reach out to them to deliver the message about what is going to happen to them and their health care. But sometimes we miss the opportunity.
-Gerald B. Healy, MD
There was a time when hospital boards were composed of people who were really community giants, people who supported the symphony and the arts, and who really understood that some areas will lose money but must be supported. For example, in a pediatric hospital, genetics is going to lose money, but you need to have geneticists, Dr. Healy said. Now I look at boards, and they're mostly composed of business folks. In their eyes, patients are widgets, and what we do in the operating room is an assembly line.
Culture Clash
This has all happened because the doctors haven't done their part to establish their hospitals' cultures, Dr. Healy said.
Whose fault is it if the culture of our hospital changes? It's yours and it's mine. Because, for too long, we have been too busy operating, he said. We have abdicated all the responsibility, because of time constraints, to other people to set the culture of our hospitals. And they've done it, and now we're standing around scratching our heads: 'Why can't I get this done? Why is it always bottom-line driven?'
Dr. Healy took on the $400 billion-a-year health insurance industry, saying that if he can use an ATM to get money from his Boston bank while he's in Phoenix, then surely we can process health care claims electronically without 30-story office buildings and a massive infrastructure of people sucking all this money out of the system.
Premiums rose 117% from 1999 to 2008, according to the Kaiser Family Foundation and Health Research and Educational Trust survey, he said.
Is there a single patient inside the borders of the United States who's healthier because of an insurance carrier? he said. These [insurance] folks are a major problem.
Dr. Healy also took a swing at the plethora of companies constantly cranking out new devices and machines that, he said, are all too eagerly purchased by hospitals in what he called an unrestricted medical arms race.